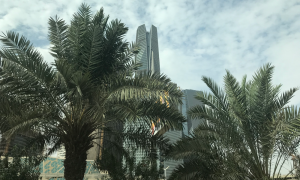 Saudi Aramco Signs Letter of Intent to Acquire Stake in Reliance's Refining and Petrochem Business
Posted on 08/12/2019
---
Saudi Aramco (Saudi Arabian Oil Company) signed a letter of intent to purchase a 20% ownership stake in Reliance Industries' refining and petrochemicals business for US$ 15 billion. This potential transaction values the business unit at US$ 75 billion. Saudi Aramco benefits by getting a stake in the world's largest refinery. Reliance Industries disclosed that the deal terms have yet to be finalized and the deal remains subject to regulatory approvals.
"I am truly delighted to welcome Saudi Aramco, one of the largest business enterprises in the world, as a potential investor in our Oil to Chemicals division," Mukesh Ambani, Reliance's chairman and largest shareholder, said in a statement. "We have a long-standing crude oil relationship with Saudi Aramco and we would be happy to see this further strengthened with this investment."
Reliance Industries Limited is an Indian multinational conglomerate company headquartered in Mumbai, Maharashtra, India.