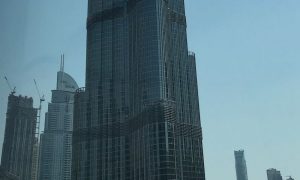 Sovereign Wealth Fund Institute Announces New Tiers to the SWFI® Membership Platform
Posted on 02/01/2023
---
LAS VEGAS–(BUSINESS WIRE)–Sovereign Wealth Fund Institute® ("SWFI"), the world's most popular and trusted source on institutional investors and global capital, has opened its membership platform to public funds, superannuation funds, family offices, central banks, endowments, and other long-term public investors interested in investing, asset allocation, risk, governance, economics, policy, and trade.
SWFI's current members include pensions, sovereign wealth funds, asset managers, advisors, law firms, and other service providers. Due to feedback from the investor community, SWFI has created three tiers of memberships including: standard, service provider, and CEO Circle.
Founded in 2008, SWFI's goal is to showcase transparency and build the industry's knowledge base via high-level educational and networking events; specialized research and consulting services; and publication of the Sovereign Wealth Quarterly as the premier publication on public sector asset ownership and management globally.
"We are proud that SWFI has molded the public investor market and defined concepts like the SWFI Impact and Transparency Index and Sovereign Wealth Enterprise (SWE). In addition, SWFI Data Labs has hundreds of data points available across institutional investor contacts, profiles, assets under management (AUM), flow data, rankings, asset allocation, transactions, and RFPs. We help organizations make sense of the complicated and opaque world of institutional capital through our SWFI subscription platform," said SWFI President and CEO Michael Maduell.
Membership in SWFI includes benefits such as networking and information-sharing with an emphasis on peer-to-peer interactions at SWFI events and hosted events at the member site; an Editorial Advisory Board position, meeting introductions, calls, event and dinners for CEO Circle members; advertising via hosted webinars, content distribution, branded emails, and more; recognition and speaking opportunities at events; and opportunities to share information and research in the Sovereign Wealth Quarterly and at SWFI events. All SWFI events are tailored to position members as influential industry thought leaders, and members may request specific funds to attend their events.
SWFI plans to host a number of conferences in 2023 including the Sovereign Investor Leadership Conference at Claremont Graduate University. Additional events are planned for London, Washington D.C., New York, the Middle East, Miami, and other locations.
"We're honored that we are able to attract trillions of dollars of capital to our community and events. Our readership and subscriber base continues to expand globally, in markets such as Asia and Europe. In 2022, our flagship site started getting more than 7 million impressions per month – a testament to the quality and reliability of information we provide," Maduell said.
About The Sovereign Wealth Fund Institute
The Sovereign Wealth Fund Institute is a global organization designed to study sovereign wealth funds, public pensions, central banks, and other long-term public investors in the areas of investing, asset allocation, risk, governance, economics, policy, trade, and other relevant issues. We provide specialized services such as research and consulting to various corporations, funds, and governments. The Sovereign Wealth Fund Institute delivers information and insights on current issues and trends related to sovereign wealth. Our flagship publication, The Sovereign Wealth Quarterly, is the premier publication on public sector asset ownership and management globally. In addition, the Sovereign Wealth Fund Institute facilitates sovereign fund events around the world.
For more information, please visit: www.swfinstitute.org.
Contacts
Charlotte Luer
cluer@swfinstitute.org
+1.239.404.6785
LINK: https://www.businesswire.com/news/home/20230201005788/en/Sovereign-Wealth-Fund-Institute-Announces-New-Tiers-to-the-SWFI%C2%AE-Membership-Platform