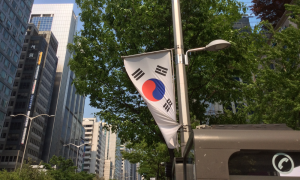 Korea and Queensland to Build Stronger Institutional Investment Ties
Posted on 07/24/2013
---
On July 22, 2013, the Queensland Treasurer and Minister for Trade Tim Nicholls signed a Memorandum of Understanding (MoU) between the Queensland Investment Corporation (QIC) and Korea Finance Corporation (KoFC).
Established in October 2009 by the Korea Finance Corporation Act, the Korea Finance Corporation is wholly-owned by the government of South Korea. The organization is mandated to provide finance and support for key sectors that influence their country. At the end of 2012, the KoFC has assets of KRW 71 trillion (US$ 66.566 billion).
Queensland's chief export is coal and Japan, China and South Korea are major export destinations for the Australian province.
The A$ 71 billion QIC is Australia's third biggest institutional funds manager and plans to learn from the resources and experiences of KTB Private Equity. Under the terms of the MoU, the QIC will attempt to partner with the KoFC and other Korean co-investors for investments in Australia. Korean public investors are not new to Queensland. Back in 2009, the Korea Investment Corporation (KIC) signed a MoU with the QIC. The KIC participated in the QIC's wholesale property fund allocating more than $200 million. Korea's National Pension Service in early 2010 bought Aurora Place in Sydney for A$ 685 million.
"This MoU is a show of faith and goodwill between the Queensland and Korean Governments," Nicholls said in a press release.