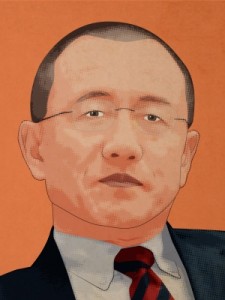 Gao and other Sovereign Funds in Davos
Posted on 01/27/2014
---
Some sovereign wealth funds and mega pensions have converged on Davos, the Swiss city where the World Economic Forum is held. Bahrain's Mumtalakat Holdings, a frequent Davos delegate sender, had their CEO Mahmood al-Kooheji representing Bahrain. Kooheji gave an optimistic update on Gulf Air citing layoffs and restructuring changes. In addition, Kooheji told Reuters reporters in Davos, "This year we will be more active in investments……. We are looking across the globe and open for investments in all sectors except aviation and real estate. We're very active in the broader ICT (information and communications technology) space and hope to do some acquisitions there."
Another visitor to Davos is Gao Xiqing who has retired from the China Investment Corporation. China was a major theme in Davos and the reforms being swept in to balance trade versus domestic consumption. In fact, eight sessions focused on sustainable growth in mainland China. Similar to last year at Davos, economists like Nouriel Roubini, founder of Roubini Global Economics, predicts Chinese growth to slow down.
Government officials from Georgia made a Davos appearance including Georgian Prime Minister Irakli Garibashvili . He told reporters, "Georgia lacked long-term capital, this is why we will start a new sovereign wealth fund in February and are planning new infrastructure projects."
Some attendees on the institutional investors' side happen to be on the Sovereign Wealth Fund Institute's Public Investor 100 ranking for 2013. Other major Asian institutional investors include GIC Private Limited who sent group president Lim Siong Guan. The Kuwait Investment Authority sent managing director, Bader M. Al Sa'ad. Shahmar Movsumov, executive director of the State Oil Fund of Azerbaijan, also made an appearance.
Other mentions include CPPIB's Mark Wiseman, Yngve Slyngstad, and Choi Kwang.