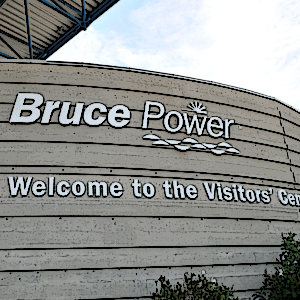 Canadian Public Investors Have Big Week in Energy Infrastructure
Posted on 02/02/2014
---
On January 31, the Canada Pension Plan Investment Board (CPPIB) acquired a 10.4% stake in Transportadora de Gas del Perú S.A. (TgP) from Graña y Montero for US$ 200 million. Graña y Montero is the biggest engineering and construction company in Peru. Graña y Montero also sold a 0.91% interest to Corporación Financiera de Inversiones for US$ 17.3 million. After both deals, Graña y Montero will hold a 1.64% equity stake in TgP. In November 2013, Graña y Montero bought the 12.38% stake in TgP from Argentina-based Pluspetrol Resource Corporation.
In addition, Spanish energy giant Repsol SA sold their 10% stake in TgP to Madrid-based Enagás SA for around US$ 219 million. Enagás SA also entered into a deal to acquire U.S.-based Hunt Oil's stake in TgP for nearly US$ 272 million.
TgP is the largest mover of natural gas and natural gas liquids in Peru. In fact, in 2012, the asset delivered nearly 95% of Peru's total volume of natural gas from Blocks 88 and 56 of the Camisea gas fields. Located in the Peruvian Amazon, the Camisea gas fields are near the Urubamba River. Natural gas extraction in the area isn't without controversy as the gas fields are near the Nahua-Nanti Reserve.
The CPPIB is keen on Latin American energy infrastructure. TgP's clients include the largest power generators, natural gas distributors and industrial firms in Peru.
Borealis Infrastructure Acquires Interest in Bruce Power B
On the same day as CPPIB's stake investment in TgP, Borealis Infrastructure, the infrastructure arm of OMERS, signed a deal to acquire 31.6% of Bruce Power B for $450 million from Cameco Corporation, a Uranium miner. Bruce B operates 4 of 8 reactors in the world's large nuclear generating facility in Tiverton, Ontario – generating 30% of Ontario's 2013 electricity. Borealis' ownership in Bruce Power B post-deal rises to 56.1%. Other investors in Bruce Power include: TransCanada Corporation, the Power Workers' Union and the Society of Energy Professionals. Canada's largest public-private partnership is Bruce Power – the assets remained owned by the government of Ontario.
Michael Rolland, president and CEO of Borealis, commented in a press release, "Bruce Power is an investment that continues to fit with our long-term strategy to invest in core, large-scale and high-quality infrastructure assets. It also plays a critical role in meeting the supply needs of the province of Ontario."
CIBC World Markets Inc. acted as a financial advisor to Cameco Corporation.