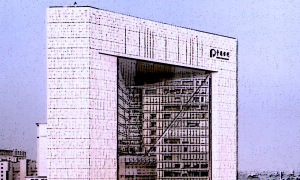 China's Sovereign Fund to Acquire $40 Million Stake in iKang
Posted on 03/27/2014
---
The China Investment Corporation (CIC) is acquiring a 40% stake in iKang Healthcare Group Inc for US$ 40 million through its sovereign wealth enterprise (SWE) Best Investment Corporation. Beijing-based iKang is a private healthcare provider that focuses on preventative care. The CIC is purchasing the shares at the initial public offering (IPO) price.
iKang is looking to raise around US$ 150 million in its IPO on the Nasdaq. Bank of America Merrill Lynch and UBS AG are in charge of the share sale.
On April 12, 2013, GIC Private Limited and Goldman Sachs invested US$ 100 million into iKang.