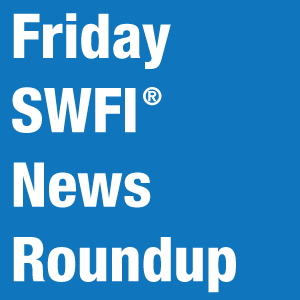 Friday SWFI News Roundup, August 8, 2014
Posted on 08/08/2014
---
Nigeria Sovereign Investment Authority to Manage US$ 350 Million for NBET
On July 24, the Nigeria Sovereign Investment Authority (NSIA) and Nigerian Bulk Electricity Trading Plc (NBET) signed a funds management agreement. US$ 350 million is being allocated to the NBET from the US$ 1 billion Eurobond issued by the Nigerian government in July 2013. NSIA will manage the NBET's Eurobond facility.
China Life Insurance to Invest $250 million in TPG
Beijing-based insurer China Life Insurance (Overseas) is going to invest US$ 250 million directly in U.S. private equity player TPG Capital. The Chinese insurer joins sovereign wealth funds, GIC Private Limited and Kuwait Investment Authority (both investing in TPG in 2011), as direct investors in the private equity firm. Private equity firms are greasing their hands to gather assets to manage from growing Chinese insurance companies.
CICC Selects Joint Sponsors for Hong Kong IPO
Founded in 1995, Beijing-based China International Capital Corporation (CICC), China's first investment bank, has selected ABC International Holdings Ltd. and CCB International (Holdings) Ltd. as joint sponsors for an initial public offering in Hong Kong. CICC will be the leading sponsor in the IPO.
In 1995, Morgan Stanley assisted in the creation of CICC with China Construction Bank. Morgan Stanley sold its stake in CICC to investors which include Singapore's sovereign wealth fund GIC Private Limited, KKR, and TPG Capital.
Asian Sovereign Wealth Funds Invest in Prestige Estates' Placement
Bangalore-based developer Prestige Estates Projects, backed by the Razack family, closed the issue of a Rs 615 crore (US$ 100 million) qualified institutional placement. After the placement close, the Razack family will have a 70% stake, down from 75% before the placement.
Not Enough: Norway Leads Charge Against Fiat Merger
Norway's Government Pension Fund Global (GPFG) was the biggest single shareholder to vote against Italian carmaker Fiat SpA's merger with its U.S. unit Chrysler Group LLC. The sovereign wealth fund, through Norges Bank Investment Management (NBIM), maintains a 2.15% stake in Fiat. Last week, the merger was approved by a 2/3 majority – 8% of shareholders voted against it. The People's Bank of China also voted against the merger.
Oregon PERF Invests US$ 200 Million in GIP Infrastructure Debt Fund
Oregon Public Employees Retirement Fund committed US$ 200 million to Global Infrastructure Partners' first infrastructure debt fund (dubbed the Capital Solutions Fund). The fund will target a range of infrastructure assets and be open to greenfield development. Only 10% can be allocated to non-OECD countries.
Keywords: Norway Government Pension Fund Global.