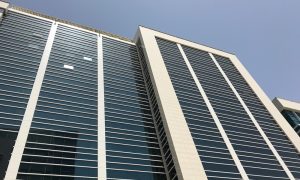 PROMOTION: Mubadala Petroleum Has a New CEO
Posted on 10/09/2014
---
Mubadala Petroleum, a sovereign wealth enterprise of Mubadala Development Co, has promoted Mussabeh Al Kaabi to be CEO. He succeeds Maurizio La Noce who will remain a senior adviser to the company's energy platform reporting to Dr. Sultan Al Jaber, the platform CEO. Mussabeh Al Kaabi was the company's chief growth officer, joining Mubadala Petroleum in 2013 from Abu Dhabi National Oil Company (ADNOC). At ADNOC, Al Kaabi led the organization's exploration activity and initiated joint ventures. He was a geoscience team leader at ADNOC.
Dr. Sultan Al Jaber commented in a press release, "Musabbeh has shown he has all the necessary capabilities to lead Mubadala Petroleum into the future. The company is expanding its footprint through a portfolio of growth projects and world-class partnerships across the Eastern Hemisphere. Musabbeh's technical knowledge and leadership skills, coupled with his solid experience in the oil and gas business, will re-enforce Mubadala Petroleum's aspiration to strengthen its leadership regionally and globally."
Currently, Mubadala Petroleum is developing the Manora and Nong Yao oil fields in Thailand.
Keywords: Mubadala Investment Company.