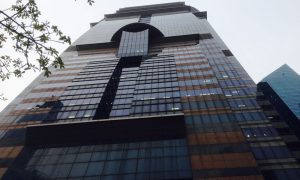 Who is the 2nd Largest Shareholder of Jimmy Choo?
Posted on 10/19/2014
---
Last week, luxury shoemaker Jimmy Choo Ltd. listed on the London Stock Exchange. London-based Jimmy Choo's initial public offering was priced near the bottom of its 140p to 180p range. The company mentioned that the capital raise from the offering will help the business "pursue growth without compromising the brand." Would Jimmy Choo make shoes for men?
Singapore's sovereign wealth fund GIC Private Limited purchased a 4.6% stake in Jimmy Choo, scooping up 18 million shares in the IPO for an estimated US$ 40.6 million. The GIC became the #2 biggest shareholder in Jimmy Choo, after Joh. A. Benckiser's JAB Luxury arm, a vehicle of the wealthy Reimann family. JAB maintains a 70.2% holding in the luxury shoemaker. One would expect Qatar Holding to be backing the investment, due to the Gulf sovereign fund investing in Harrods and Tiffany's; however, Jimmy Choo has ties to Southeast Asia. The fashion designer and co-founder of the company Jimmy Choo Ltd. is Malaysian, born in Penang. The founders Choo and Mellon left the company.
In 2013, Jimmy Choo racked up sales of £281.5 million. In addition, online sales is being seen as a driver of sales in the short to medium term.
Hollywood
Jimmy Choo shoes have had tremendous success with the Hollywood Elite such as Sarah Jessica Parker who stars as Carrie Bradshaw on the HBO show Sex and the City. In addition, Michelle Obama, First Lady of the United States, favors the shoes over other towering heels.
Bank of America Merrill Lynch was the global coordinator for Jimmy Choo's listing. HSBC was the joint bookrunner with BHF as a co-lead manager.