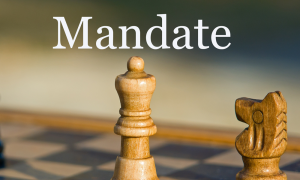 Wyoming Permanent Fund Allocates $350 Million to Global Equity Manager
Posted on 10/19/2014
---
The Wyoming State Loan and Investment Board awarded a US$ 350 million mandate to an investment manager. The mandate was for active global equities.
The winner of the mandate is Boston-based Arrowstreet Capital. The other finalist was Grantham, Mayo, Van Otterloo & Co (GMO). Some of Arrowstreet's key competitors are INTECH Investment Management, Acadian Asset Management, and LSV Asset Management. Arrowstreet was founded in July 1999.
In June, the board chose to launch an invitation-only search. This is after the board went ahead and chose to add a 3.1% target allocation to global equities, reducing allocations to small cap equities and international equities.
Keywords: Permanent Wyoming Mineral Trust Fund.