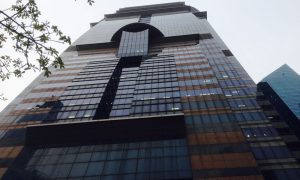 Singapore Sovereign Wealth Fund Makes Inaugural NZ Real Estate Investment
Posted on 11/03/2014
---
Goodman (NZ) Limited, manager of the Goodman Property Trust (GMT) and managed by ASX-listed Goodman Group, has added a new institutional investor to a growing joint venture to invest in Auckland's Viaduct Quarter. Singapore's GIC Private Limited has joined the venture (Viaduct Corporate Centre Limited), acquiring a 49% interest of the partnership assets that are valued at NZ$ 313 million (US$ 243.6 million.) These assets include the Air New Zealand building, a 50% stake in Viaduct CorporateCentre1 and a new Fonterra building being developed by Goodman Group and Fletcher Building.
GMT will retain a 51% stake and the joint venture has a mandate to expand to NZ$ 500 million over a period of time. The JV has options to acquire future office developments in the Viaduct Quarter.
The assets will be held by Reco Aotearoa Private Limited, a unit of GIC RE. Reco Aotearoa is estimated to paying approximately $48.4 million for the 49% interest in Viaduct Corporate Centre Limited. In addition Reco and another party would advance, between them, US$ 64 million to Viaduct Corporate Centre Limited.
This is the GIC's first real estate investment in New Zealand.
In the press release, Goh Kok Huat, President of GIC Real Estate, commented, "As a long-term investor, GIC looks to establish strategic partnerships with leading market players. Goodman has strong asset management expertise and has a good pulse on the New Zealand market. We believe there will be good investment opportunities that allow the joint venture to grow further, particularly in the Viaduct Quarter."