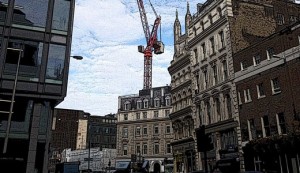 SPIVA Europe Scorecard Mid-Year 2014: How Have Active Managers Fared in Europe?
Posted on 11/26/2014
---
This article is sponsored by S&P Dow Jones Indices.
The active-versus-passive debate has been raging for years and, with strong opinions on both sides, this issue is likely to remain contentious. As a scorekeeper in this debate, S&P Dow Jones Indices (S&P DJI) has been publishing the S&P Indices Versus Active (SPIVA®) Scorecard since 2002. The scorecard compares the performance of actively managed mutual funds across various market capitalizations and styles, to that of their corresponding benchmarks.
While results differ from year to year, the reports across different regions highlight how difficult it is for active fund managers to consistently beat their benchmarks over the long run. Moreover, it challenges the conventional view that active managers deliver the best performance in turbulent market environments, like the conditions we have experienced in recent years.
The latest results in the SPIVA® Europe Mid-Year 2014 Scorecard show that a similar pattern has played out among euro-denominated funds in Europe. About 74% of Eurozone equity funds and European equity funds failed to keep pace with their benchmarks over a five-year time horizon. But of all the fund categories examined, active funds invested in global markets were the worst performers. Over 75% of these active strategies underperformed their benchmarks over a one-year period, and staggeringly, more than 90% trailed their benchmark indices over three-year and five-year periods. This streak of underpar performance was not limited only to euro-denominated European equity funds. Both emerging market and U.S. fund managers lagged their benchmarks substantially over medium- to long-term horizons.
There was one notable exception where active managers on the whole performed well. This was in the GBP-denominated U.K. large- and mid-cap space. Over a one-year period, just under 60% of U.K. large- and mid-cap equities posted a better performance than their benchmarks. However, this tremendous result was not repeated in the international fund GBP-denominated categories. Over 65% of global funds, over 56% of emerging market funds and over 49% of U.S. equity funds failed to keep pace with their benchmarks over the past year.
S&P Indices Versus Active Funds (SPIVA) Europe Scorecard is available at. See the Scorecard