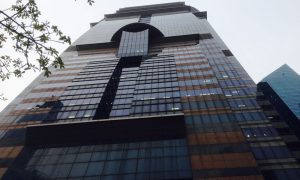 GIC Selects UBS, CICC, and DBS to Bookrun IPO
Posted on 08/05/2010
---
The Government of Singapore Investment Corporation (GIC), the largest sovereign wealth fund in Singapore, has picked UBS AG, China International Capital Corporation (CICC), and Singapore's DBS Group Holdings Ltd. as joint bookrunners for its upcoming logistics unit initial public offering. Global Logistic controls, manages and leases 296 properties. Its asset pool spreads across 25 key metro areas in China and Japan. The IPO is seeking to raise around US$ 2 to US$ 3 billion. The capital proceeds are planned to be used for expanding assets in China and Japan. Another portion is to repay existing shareholder loans.
The joint global coordinators include JPMorgan and Citigroup.
Through GIC's sovereign wealth enterprises, the fund will own 56.8% of Global Logistic after the share offering. They will own 51.5% if the over-allotment option is exercised.
Keywords: GIC Private Limited, UBS Group AG.