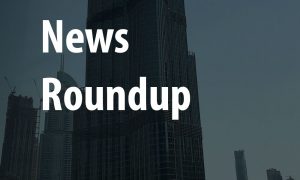 Friday SWFI News Roundup, February 6, 2015
Posted on 02/06/2015
---
SMELL TEST: Bankers Show Investa to Sovereign Wealth Funds
Sovereign wealth funds and large institutional investors are gauging interest in Investa Property Group, Australia's largest listed owner of real estate. Morgan Stanley and UBS have held a series of meetings with prospective institutional investors in Singapore. Interested parties so far are LaSalle Investment Management which is understood to be being advised by Goldman Sachs. LaSalle Investment Management may partner with a deep-pocketed sovereign fund like the Abu Dhabi Investment Authority (ADIA).
Future Fund Cautions Future Returns and Risk
Australia's Future Fund released results for the year. Investment executives at the sovereign wealth fund see that "prolonged period of good market returns driven by exceptional policy actions that cannot be sustained indefinitely."
The sovereign fund has increased relationships with external managers to see more fundamental, bottom-up opportunities.
2 State Bills Can Change North Dakota's Economic Direction
In North Dakota, two state bills were introduced to deal with the North Dakota Legacy Fund. The first bill, Senate Bill 2344, aims to form a nine-member North Dakota Legacy Foundation. In the bill, foundation members would be appointed by North Dakota's governor and select one major project to fund each biennium. North Dakota State Senator Kelly Armstrong of Dickinson is the prime sponsor of the bill.
The other bill is Senate Concurrent Resolution 4014, being sponsored by North Dakota Senate Minority Leader Mac Schneider of Grand Forks, which seeks to direct Legislative Management to study reinvestment possibilities for the sovereign fund and seek potential priorities for its future earnings. Furthermore, the bill adds a Legacy Fund Initiative recommendation of reinvesting 75% of all annual funds into the fund from 2017 through 2039.
The legacy fund was approved by state voters in 2010.
European Commission Recommends 2-Year Exemption for Pension Funds on Derivatives Central Clearing
Recently, the European Commission penned a report that recommends giving pension funds a 2-year exemption from central clearing requirements in regard to over-the-counter (OTC) derivative transactions. The main reasoning is that pensions need time to adapt to regulations.
GIC Invests in Jain Housing and Construction Ltd
On February 4th, Chennai-based Jain Housing and Construction Ltd, a residential real estate developer, raised Rs 240 crore from GIC Private Limited in the form of non-convertible debentures. Since the beginning of 2015, GIC seems to be investing in private Indian assets on a weekly basis. The capital will be used to finish residential projects including Jain's Inseli Park, an 800-unit project in Padur Village and Phase I and Phase II of Jain's Pebble Brook, a total of 976 housing units in Thoraipakkam, near Chennai. Jain Housing and Construction Ltd plans to have its initial public offering in fiscal year 2017.