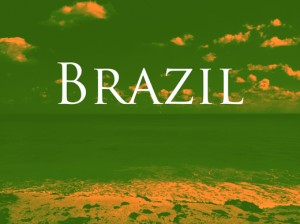 S&P Dow Jones Indices Launches Brazil Smart Beta Indices with BM&FBOVESPA
Posted on 05/13/2015
---
S&P Dow Jones Indices LLC, a provider of indices, announced a strategic agreement with BM&FBOVESPA S.A., the biggest equity and futures exchange in Latin America, on creating co-branded Brazilian indices. Index investing is a popular route for many institutional investors including pensions and sovereign wealth funds like the Alaska Permanent Fund Corporation (APFC). In April, Brazilian listed equities were generally bullish, banking on possibilities of spending cuts for Brazil's government and accommodative monetary policy sprouting from China. A number of Gulf sovereign fund investors like the Kuwait Investment Authority (KIA) take a long-term approach to seeking value in Brazil. However, short-term investors remain concerned about a corruption scandal at Petrobras and a mounting current account deficit hitting Brazil.
According to a press release, Edemir Pinto, CEO of BM&FBOVESPA: "The agreement between BM&FBOVESPA and S&P DJI is a very important step toward increasing index based opportunities for investors and further educating them on the merits of the Brazilian capital markets. The association of our brand to S&P DJI's on new co-branded indices will reinforce BM&FBOVESPA's position overseas through S&P DJI's global index distribution."
In addition, both companies agreed to launch the S&P/BOVESPA family of smart beta indices. The five smart beta indices formed are: S&P/BOVESPA Low Volatility Index, S&P/BOVESPA Inverse Risk Weighted Index, S&P/BOVESPA Quality Index, S&P/BOVESPA Momentum Index, and S&P/BOVESPA Enhanced Value Index.