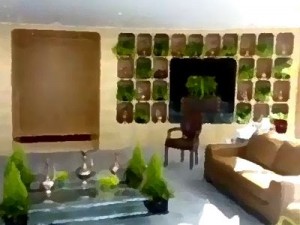 ADIA's 20-Year Return from 2014 Creeps Upward
Posted on 06/02/2015
---
The Gulf region is home to a number of massive sovereign funds, due to its abundance of oil and natural gas resources. The Abu Dhabi Investment Authority (ADIA) published its 2014 annual review, documenting its investment strategy and external manager selection process. ADIA's 20-year return for 2014 crept up to 7.4% from 7.2% in December 2013. There were no changes in its targeted allocation ranges both in asset classes and geography. The proportion of ADIA's assets managed by external fund managers dropped to 65% from 75%. This is a reflection of ADIA's push to manage a greater proportion of assets in-house, especially in areas such as real estate and infrastructure.
Despite setbacks in 2014 emerging market equity performance, ADIA still believes in the long-term viability of these markets. In the 2014 annual review, ADIA Managing Director Hamed bin Zayed Al Nahyan Managing Director penned, "The most important of these, and one we have discussed in previous years, is the growing importance of emerging market economies. Despite evident stresses that appeared last year in several of these countries, we see grounds for optimism: China's government continues to improve its economic governance and prepare for a wider role in global capital markets. New leadership in India has signalled a renewed commitment to reform and modernisation of the economy."
ADIA's New 2014 Mandates
In 2014, ADIA formed two new mandates in equities. The first mandate was the creation of an internal U.S. equities department. In May, ADIA hired John Pandtle to the newly-formed role of head of the U.S. within its internal equities department. The other is a department called high conviction. Some characteristics of high conviction strategies are: less portfolio turnover, concentrated portfolio and high active share (holdings are different from benchmark). In addition, ADIA made modifications to its operating model, giving enhanced flexibility for external managers to pursue alpha that may not easily be captured within the structure of ADIA's strategic neutral benchmark, or policy portfolio. This new model is for skilled external managers who seek outperformance within approved limits.