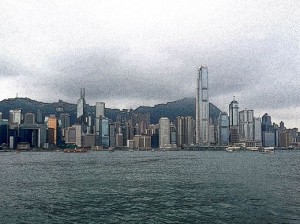 CROSS DIVERISIFICATION: QIA Picks Up Big Stake in HK Electric Investments
Posted on 06/09/2015
---
Hong Kong billionaire Li Ka-shing, through his Power Assets Holdings, sold a 16.5% stake in HK Electric Investments to the Qatar Investment Authority (QIA), through Qatar Holding LLC, for HK$ 7.68 billion (US$ 991 million). After the deal, Power Assets Holdings will remain a top shareholder of HK Electric Investments at 33.37%. The QIA bought a small 3.37% stake in HK Electric Investments earlier from Cheung Kong Infrastructure Holdings. Qatar's sovereign wealth fund will now own a 19.9% stake in HK Electric Investments. The QIA is committed to Asia, investing huge chunks of cash into companies such as HK department store operator Lifestyle International Holdings. In a November 2014 sovereign wealth fund gathering in Doha, the QIA made public they plan to spend US$ 20 billion into Asia in the next five years.
The deal gives the QIA exposure to Asian utility infrastructure, while letting Power Assets Holdings retain control and pursue global acquisitions.
Power Assets Diversification
In 2014, Power Assets Holdings spun off HK Electric Investments as a separate Hong Kong-listed trust company. Power Assets Holdings is seeking to acquire developed market assets to diversify from total exposure to Hong Kong's electricity business.