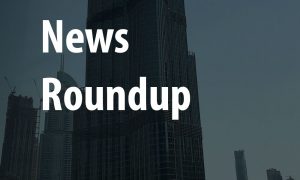 Friday SWFI News Roundup, April 15, 2016
Posted on 04/15/2016
---
Beroutsos to Step Down at CDPQ
The Caisse de Dépôt et Placement du Québec (CDPQ) mentioned that Andreas Beroutsos, executive vice president, private equity and infrastructure, has decided to step down. He will remain to represent CDPQ on a number of boards.
Saudi Binladin Group Taps Morgan Stanley Executive
Jeddah-based Saudi Binladin Group, a construction conglomerate, hired Klaus Froehlich as its chief financial officer. Previously, Froehlich oversaw Morgan Stanley's Middle East and North African investment banking operations. He also managed the bank's capital markets business in Germany and Austria.
Seattle City Employees' Retirement System Terminates BlackRock Fund of Funds
In March, Seattle City Employees' Retirement System terminated BlackRock Alternative Advisors from a US$ 60 million hedge fund-of-funds portfolio. However, the termination was due to the departure of the two co-heads of BlackRock's hedge fund-of-funds unit, one of them was Bryan K. White who left in February 2016.
KIC Says No to Activist Hedge Funds
The Korea Investment Corporation (KIC) has now refrained itself from investing in activist hedge funds, after the investor battle fiasco with the proposed merger of C&T with Samsung's de facto holding company. KIC had a US$ 50 million allocation to a fund managed by Elliott Associates.
SAFE Investment Company Drops Some Foreign Mandates in 2015, Realigns to China
Since September 2015, SAFE Investment Company has been dropping a number of foreign mandates and putting capital toward mainland China stocks. At the end of 2014, SAFE was estimated to have around US$ 230 billion in offshore mandates.
Keywords: Seattle City Employees Retirement System, Caisse de Depot et Placement du Quebec, Elliott Management Corporation.