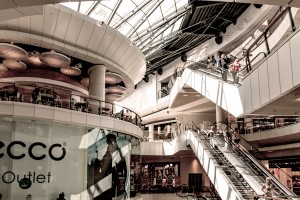 First Quarter 2016 Real Estate Update: Marcus and Millichap
Posted on 04/21/2016
---
This article is sponsored by Marcus & Millichap.
Across the country and across all sectors, there was a decrease in "activity" and transaction velocity in the first two months of 2016 from the strong pace of 2015. There does not seem to be a consensus on the reasons why, but industry professionals cite severe-stock market volatility, the drop in oil prices to the lowest levels in years affecting stock valuations and the employment sector. Other reasons include volatility in the CMBS capital markets, and simply investors "taking a breather" from the frantic pace of 2015 in order to get a handle on all the acquisitions made in the year.
That said, everyone agrees that the United States economy still has strong basic fundamentals. The stock market recovered in March, employment gains are steady, inflation low, and interest rates are still low. GDP growth is projected to be steady and will continue to be well above 2 percent. Consumer spending also remains stable and may even grow in 2016. Following the addition of 2.7 million jobs in 2015, employers will maintain the steady pace of growth by creating another 2.5 million positions in 2016. Job creation will be broad-based, with only natural resources and mining and some segments of manufacturing likely to lag the overall trend. Secondary and tertiary metros were late to join the economic recovery but will record solid hiring gains in 2016. Led by the highly-digital millennials, online and mobile shopping has emerged as the leader in retail sales growth. Electronic shopping rose 10.2 percent in 2015, easily outpacing the 3.3 percent bump in core retail sales.
National Apartment Overview
New rentals were absorbed in substantial numbers last year, contributing to a decline in national vacancy to 4.2 percent. Elevated completions will exceed demand and underpin a nominal increase in the U.S. vacancy rate in 2016. Further expansion of U.S. payrolls will generate new rental households and support a 5 percent jump in the average effective rent this year. Positive demographic trends in the millennial and baby boomer segments will also spur new demand and underpin solid asset operations. Developers will complete 285,000 units in 2016, surpassing last year's total of 250,000 rentals. Multifamily starts remained elevated nationwide, pointing to additional supply pressures over the near term. Several metros will record supply-induced vacancy increases this year.
Space demand will once again exceed additions to supply this year, supporting a 30-basis-point decline in vacancy to 5.9 percent, the lowest year-end level in 16 years. Tighter vacancy will underpin rent gains of 2.8 percent, the largest rent appreciation since 2007. This year, developers will complete 46 million square feet, representing a modest decline from last year's total, but the pipeline of planned projects is increasing.
National Office Overview
Office properties were late to reap the benefits of the economic recovery, but last year's steady improvement in performance provides momentum into 2016. Growing payrolls pushed more tenants into bigger spaces in 2015 and helped lower the U.S. vacancy rate. Tightening availability placed owners and tenants on more equal footing last year, blunting the edge previously wielded by tenants in lease discussions and supporting a more vigorous pace of rent growth. Last year's only modest drop in the vacancy rate, however, likely reflects the continuing reduction of the workspace per employee ratio. Since the pre-recession peak, a 5 percent rise in office-using jobs has translated into only a 4.3 percent bump in occupied space. New office construction has lagged throughout the recovery and may not be sufficient to relieve unmet needs of tenants seeking new spaces with modern amenities. Many office users took advantage of lower rents early in the recovery to relocate to buildings with the features and amenities they desire, but they now face constricting availability in suitable properties.
Limited completions will support a slight drop in the vacancy rate during 2016, although challenges in matching tenants to available spaces may intensify. Growth in office-based services will support additional spending on staff expansions that necessitate larger workspaces or opening new locations. Professional and business services employment, encompassing a range of office-intensive fields including law, accounting and engineering, sits at an all-time high and is pressuring existing layouts. Job openings here also remain elevated, signaling potential new hiring in 2016. Thus far in the office market upswing, financial-services payrolls have not regained their previous high, and vacant spaces related to deficits in fields related to residential real estate linger.
2016 National Retail Overview
New Store Openings to Trim Vacancy:
Retailers moved into an additional 66 million square feet of space nationwide in 2015, slicing the vacancy rate 30 basis points to 6.2 percent.
Restrained retail-property development has characterized the post-recession period and supported a steady drop in vacancy, a trend that will persist in 2016. Nearly 30 percent of this year's projected square footage will come online in five markets: Houston, New York City, Dallas/Fort Worth, Chicago and Orlando.
Sales at Inline, Anchor Retailers Rise:
Although online sales continues to make inroads, traditional inline retailers and anchors posted respectable growth in sales last year and are well-positioned for 2016. Sporting-goods and building-materials stores fared well, registering growth in receipts of 9.1 and 5.0 percent respectively, while sales at apparel and furniture stores also grew more than 2.0 percent.
---
Marcus & Millichap
Since 1971, Marcus & Millichap (NYSE: MMI) has been the premier provider of investment real estate brokerage services. The foundation of our investment sales is the depth of our local market knowledge. Our 44-year history of maintaining investor relationships in local markets enables us to be the best information source and transaction service provider in North America.
In 2014, Marcus & Millichap closed 7,667 investment transactions for private and institutional investors. By closing more transactions annually than any other firm, our investment professionals provide clients with an unparalleled perspective on the investment real estate market locally, regionally and nationally. Included in these transactions were shopping centers, office and industrial buildings, apartment properties, single-tenant net-lease properties, hotels/motels, seniors housing facilities, healthcare/medical office, student housing, manufactured home communities, self-storage facilities, golf and resort properties and land.
Marcus & Millichap has established itself as a leading and expanding investment real estate company with over 1,500 investment professionals in 80 offices throughout the United States and Canada.