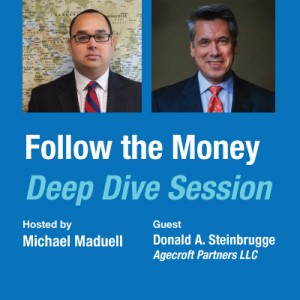 Follow the Money – Episode 9
Posted on 06/02/2016
---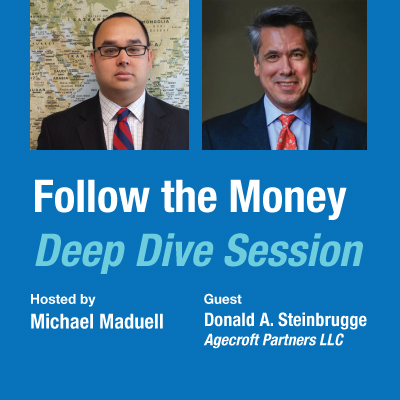 In this episode I chat with Don Steinbrugge, Managing Partner of Agecroft Partners LLC. We talk about which hedge fund strategies are gaining traction with asset owners such as pensions, endowments and sovereign wealth funds. Steinbrugge gives a punctilious mapping of the current hedge fund world.
Follow the Money Show is available on asset.tv on the Asset Owner Channel.
Our guest
Donald A. Steinbrugge, CFA, is founder and managing partner at Agecroft Partners, a global hedge fund consulting and marketing firm. Previously, he served as the head of sales for one of the largest hedge fund organizations and for one of the largest institutional investment management firms. Mr. Steinbrugge was a founding principal of Andor Capital Management, where he served as head of sales, marketing, and client service and was a member of the firm's operating committee. He also was a managing director and head of institutional sales at Merrill Lynch Investment Managers and head of institutional sales for NationsBank. Mr. Steinbrugge frequently writes white papers on the hedge fund industry, has spoken at more than 100 hedge fund conferences, and has frequently been quoted in the media and featured on business television. He is a member of numerous boards and committees, including the investment committee for the City of Richmond Retirement System and the board of directors of the Hedge Fund Association and the Lewis Ginter Botanical Garden.
The views in this media are expressed by Michael Maduell and other participants and are not reflective of the Sovereign Wealth Fund Institute (SWFI).