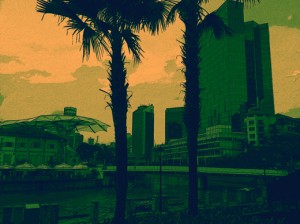 Temasek Holdings Forms Americas Advisory Panel
Posted on 06/17/2016
---
In an effort to get better insight and possibly enhance deal flow, Singapore's Temasek Holdings has formed an Americas advisory panel. The European advisory panel was launched in January 2016. The Americas advisory panel held its first meeting on June 14-15, 2016 in New York.
Dilhan Pillay Sandrasegara, President and Head, Americas at Temasek, said in a press release, "As Temasek increases our presence across the Americas, our TAAP members will provide us with the benefit of their experience and insights as we seek opportunities against the backdrop of an increasingly challenging global macro environment."
Temasek Americas Advisory Panel comprises:
David M. Cote, Chairman and CEO, Honeywell International Inc.
Ellen J. Kullman, Former Chairman and Chief Executive Officer, DuPont
Professor Richard C. Levin, CEO, Coursera Inc.
Indra K. Nooyi, Chairman and Chief Executive Officer, PepsiCo, Inc.
Dr Ronald D. Sugar, Former Chairman and CEO, Northrop Grumman Corporation
Alberto Weisser, Former Chairman and Chief Executive Officer, Bunge Limited
Timothy F. Geithner, President, Warburg Pincus LLC (former United States Secretary of the Treasury). Mr Geithner also serves as Chair of the TAAP.