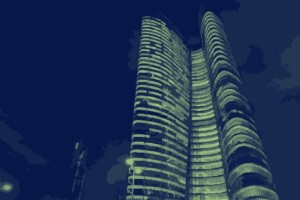 Sovereign Wealth Funds: Investing Directly and Creating Value
Posted on 06/27/2016
---
This article is sponsored by The Wharton School.
Today, when sovereign wealth funds (SWFs) put assets into alternative investments, they are more likely to be direct, rather than passive, investors. One of Canada's largest pension funds recently bought a significant minority stake in Allflex Group, the global leader in animal monitoring technology, joining Allflex's leading shareholder, private equity firm BC Partners. In India, a growing number of SWFs are reportedly interested in acquiring investment stakes in infrastructure companies that are expanding the nation's roads and airports. The New York Times recently described SWFs as part of the group of so-called emerging buyers who bought about 17 percent of the assets sold by private equity firms since 2015, up from 2 percent almost a decade ago.
"Sovereign funds have been showing great interest in private equity," says Bilge Yilmaz, Wharton Private Equity Professor and director of the Wharton School's Alternative Investments Initiative. "But as these recent deals highlight, many of them are changing the way they are investing — buying in as private equity partners."
Yilmaz is leading Wharton's new four-day executive education program, Private Equity: Investing and Creating Value, which is for industry professionals interested in a deep dive into private equity. He notes that through this highly technical program, SWFs can acquire the know-how and skills to invest directly. As limited partners in the PE field, they need to understand the asset class and its risks if they choose this route. "Sovereign wealth fund managers will receive training on due diligence, how to structure a PE deal, and how to think like private equity firms," he says. "This will give them an advantage when partnering or even competing with PE firms. We hope that SWFs will see this program as a smart investment."
"Companies looking to SWFs want intelligent partners who have local know-how. SWF managers need to be prepared to take on that role," says Professor Bilge Yilmaz of the Wharton School of the University of Pennsylvania.
SWFs who are limited partners are expected to participate directly in the managing of the company to make it more valuable. That means understanding their business model and strategic objectives, communicating well with senior leaders and other board members, and offering the knowledge and wisdom to help guide their growth. "Companies looking to SWFs want intelligent partners who have local know-how. SWF managers need to be prepared to take on that role," says Yilmaz.
The Wharton program was designed to bridge the knowledge and skills gap. Taught by world-renowned Wharton finance faculty and distinguished alumni working in the private equity sector, it helps participants gain a thorough understanding of the most current concepts, tools, and best practices used by private equity managers today.
"This is a unique opportunity to make an investment in your skills," notes Yilmaz. "You will tap into the expertise of some of the top senior partners in leading investment organizations, who will not only share the latest trends, but also evaluate deals that participants put together. You will learn how they add and create value, and how the private equity business model varies because of regulations and market forces in different countries and regions. SWF managers in particular, as they increasingly move toward direct investments, need this kind of knowledge now."