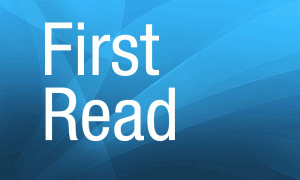 SWFI First Read, September 4, 2016
Posted on 09/04/2016
---
Nissay Asset Management and DBJ Asset Management Company Form Private REITs
Nissay Asset Management, a subsidiary of Nippon Life, and DBJ Asset Management Company, a unit of the Development Bank of Japan (DBJ), formed private real estate trusts (REIT) for Japanese institutional investors to access. Nippon Life was seeded with property valued at 30 billion JPY, while DBJ Asset Management Company seeded its fund DBJ Private REIT Investment Corporation with 33 billion JPY worth of property. Nissay Realty Management which is a subsidiary of Nissay Asset Management will managed the private REIT which will target office and logistics properties.
QIC Hires Vontobel Asset Management Head of FI and Absolute Return
QIC hired Paul Nicholson as director for global fixed income and absolute return. Previously, he was at Vontobel Asset Management where he was head of fixed income absolute return. Nicholson will be based in London, relocating from Zurich, Switzerland.
Saudi Arabian PIF Eyes King Abdullah Economic City Project
Saudi Arabia's Public Investment Fund (PIF) is in discussions to invest in King Abdullah Economic City, a massive project being developed by Tadawul-listed Emaar, The Economic City.
Saudi Aramco Could Possibly be Partially Listed on TSE
Bank of Tokyo-Mitsubishi UFJ Ltd. and Sumitomo Mitsui Financial Group Inc. are expected to sign a Memorandum of Understanding (MoU) with Saudi Aramco regarding its in initial public offering (IPO). Essentially, Aramco could possibly be listed on the Tokyo Stock Exchange.
Varma Invests in Swedish Retail Shopping Center
Finnish pensions insurer Varma acquired Swedish retail shopping center Heron City in a joint deal worth 930 million SEK with CapMan Nordic Real Estate Fund and Cavendo. The Heron City shopping center is in Kungens Kurva district, south of Stockholm. At the moment, Varma has a total real estate portfolio of €3.8 billion. Cavendo will manage the Heron City property on behalf of the investors.