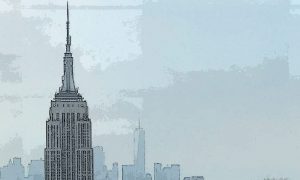 Q&A with Israfil Mammadov, CIO to the SOFAZ
Posted on 07/07/2011
---
This interview appears in the 2Q Y2011 issue of the Sovereign Wealth Quarterly.
ISRAFIL MAMMADOV IS CHIEF INVESTMENT OFFICER OF THE STATE OIL FUND OF THE REPUBLIC OF AZERBAIJAN (SOFAZ). Currently, SOFAZ ranks a 10 in the Linaburg-Maduell Transparency Index.
1. Is the current global market providing a positive investment environment for SOFAZ, and what type of changes would you like to see?
Similar to other investors whose portfolios consist mainly or entirely of fixed-income securities, SOFAZ suffers from the current low-yield environment in the financial markets. Therefore, SOFAZ reduces duration and favors higher coupon bonds in order to avoid negative return. Moreover, credit spreads remain wide and there are still some good values in lower credit rating securities. SOFAZ takes advantage of these opportunities by shifting towards lower credit rating securities. Additionally, considering the current environment in some emerging markets and southern European countries, SOFAZ also benefits from the current investment opportunities in these markets.
It goes without saying that, the best possible way to benefit from the current environment would be the introduction of equities and alternative investments to current portfolio, which SOFAZ is planning to start investing in soon.
2. Will 2010 go down in history books as a good year or bad year for sovereign wealth funds, and why? How did 2010 impact SOFAZ?
In general, 2010 has been a good year with significant upward trends in SWFs' assets under management. SWFs gained positive returns from their investment portfolios, even though these returns were comparatively lower than 2009 levels. Recovery in global financial markets continued with a slow pace in 2010.
2010 has also witnessed post-crisis tendencies, one of which was the shift of geographical focus of investments. High level of unemployment and economic slack faced in developed countries has made investments unattractive in these countries. On the contrary, investments in the emerging markets have seen significant rise during the course of 2010. Another tendency was a shift towards equities and alternatives, since fixed-income markets have not provided high returns over 2010 due to low yields and high volatility of prices. However, the opposite is true for equities, which demonstrated decent level of growth (5-7%).
SOFAZ investment portfolio faced 1% return in 2010 – the lowest return since inception. This level of return is characterized by several reasons. Firstly, it was due to the ultra-low yield environment dominating the market. Another reason is that a large portion the investment portfolio consisted of short-term maturity bonds. Finally, unexpected sovereign debt crisis observed in some European economies also contributed to the level of returns of the SOFAZ investment portfolio in 2010. From the beginning of 2010, SOFAZ started investing in securities with lower credit rating, in order to increase returns without taking high interest rate risks, as well as to diversify its investment portfolio.
3. Assuming sovereign wealth funds have undergone many changes in the past few years have these changes been positive or negative?  Why?
SWFs are rapidly growing big investors in the global financial markets. Apparently, SWFs have been significantly affected by the recent global financial crises. One common trend observed among SWFs is that they have built more in-house capacity, which can be considered as a positive change. Simultaneously, investment in private equity and other alternatives has been considerably increased in the recent years. Most SWFs actively diversify their investment portfolios to riskier assets to counter low returns from traditional asset classes, such as fixed income and developed equity markets.
4. What is going to happen in the sovereign wealth fund environment in 2011?
SWFs are expected to continue growing in the next few years. They will continue to increase the share of risky assets, particularly real estate and private equity in their portfolio in 2011. 2011 will also be characterized by increased exposure of SWFs to emerging markets.
5. SOFAZ is one of the most transparent sovereign wealth funds, how is transparency important to SOFAZ?
In our view transparency is a key element in building the trust – both internationally and domestically. This in turn contributes to the stronger perception of legitimacy of public institution from domestic population's point of view.
Transparency is driven by the main purpose of SOFAZ which is to transform depletable hydrocarbon resources into financial assets to benefit current and future generations of the country. The owners of the Fund i.e. current and future generations of the country must have a full accountability on all aspects of SOFAZ's activity.
SOFAZ has several layers of accountability including the accountability to the legislature and a wider public. All information about the Fund (including its objectives; the institutional arrangements and governance structure; the risk management framework, investment policies; the audited financial statements, auditors' notes, and all other relevant information) is publicly available. Fund is also a winner of the 2007 UN Public Service Award in the category of "Improving transparency, accountability and responsiveness in the Public Service" for Extractive Industries Transparency Initiative (EITI). Azerbaijan is a leading country in EITI implementation and recognized as the first country to implement the Initiative worldwide.
6.  What types of sectors does SOFAZ invest in, what kind of qualities does SOFAZ look for when investing?
Current portfolio of SOFAZ mainly comprises of fixed income securities. SOFAZ has minimal investment in equities and it is outsourced to the external manager. However we are in the process of establishing of new SAA and will revisit proportion of equities and alternative investments in our portfolio.
SOFAZ's assets are managed in accordance with the "Investment Guidelines" and "Investment Policy" of SOFAZ. The main qualities looked for are the credit ratings and duration.