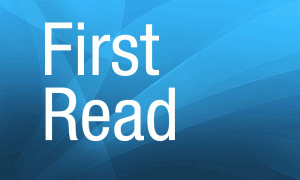 SWFI First Read, November 29, 2016
Posted on 11/29/2016
---
Mubadala and HNA Group Ink MoU
Abu Dhabi-based Mubadala Development Co. inked a Memorandum of Understanding (MoU) with HNA Group, the large Chinese conglomerate that acquired a majority ownership stake in SR Technics from Mubadala, that involves both entities identifying potential investments in aerospace, real estate, financial services and advanced manufacturing. Mubadala had retained a 20% ownership stake in SR Technics.
QIC and Ping An Asset Management Sign MoU for Collaboration
Brisbane-based Queensland Investment Corporation (QIC) and Shanghai-based Ping An Asset Management Co. signed a Memorandum of Understanding (MoU) to pursue cooperation and collaboration in building their cross-border asset management businesses. With 2.1 trillion RMB in assets under management, Ping An Asset Management is the asset management division of Ping An, a giant Chinese insurer. QIC is keen on China, will Ping An is keen on overseas infrastructure and real estate.
Afore XXI Banorte Awards Asian Listed Equity Mandate
Afore XXI Banorte, a Mexican institutional investor, awarded Pioneer Investments with a US$ 150 million mandate for Asian listed equities.
BDC Capital Kicks Off Second VC Fund for Energy and Cleantech Startups
BDC Capital, the investment arm of the Business Development Bank of Canada (BDC), launched a C$ 135 million venture capital fund supporting Canadian energy and cleantech startup businesses that can expand globally. BDC Capital Industrial, Clean and Energy Technology (ICE) Venture Fund II will invest in 15 to 20 Canadian startups that demonstrate efficiency and strong scalability. Fund II will invest in late seed and Series A companies, with some Series B firms also considered.The ICE team at BDC Capital oversees C$ 287 million in assets, with Fund I being raised in 2011.