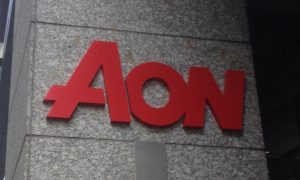 Friday SWFI News Roundup, December 9, 2016
Posted on 12/09/2016
---
2022: BlackRock to Move HQ to 50 Hudson Yards
BlackRock is moving its headquarters from East 52nd Street (Midtown) to 50 Hudson Yards. Hudson Yards is partially backed by sovereign wealth money such as the Kuwait Investment Authority (KIA). The move is targeted for 2022.
Lucien Wong to Resign from Temasek Holdings' Board
On November 25, 2016, the Singapore Prime Minister's Office announced Lucien Wong will be appointed Attorney-General from January 14, 2017. As part of the transition to his new appointment, Wong will be appointed Deputy Attorney-General from December 19, 2016. Accordingly, Wong will be stepping down from Temasek Board with effect from December 15, 2016. Wong was appointed to the Temasek Board on March 1, 2013.
IFC to Help Vietnam SOEs on Corporate Governance
On December 7, 2016, the International Finance Corporation (IFC), part of the World Bank Group, signed a Memorandum of Understanding (MoU) with Vietnam's State Capital Investment Corporation (SCIC). The MoU goes into the continued improvement of corporate governance practices in SCIC's portfolio companies. In addition, IFC will assist SCIC in executing its complex divestment plan and explore co-financing opportunities in Vietnam's agribusiness, services, and manufacturing sectors.
ECB Reduces Size of Monthly Asset Purchases
The European Central Bank (ECB) announced they would be slowing the pace of its asset purchase program, from €80 billion per month to €60 billion per month. The ECB has extended its quantitative easing (QE) program by nine months, having the total size be north of €2.2 trillion. The ECB has swiftly denied that they are ending its monetary stimulus program.
Allstate Names New Chief Investment Officer
Insurance giant Allstate named John Dugenske as executive vice president and chief investment officer of the company's US$ 81 billion investment portfolio. Dugenske replaces Judy Greffin who exited in March 2016, ending a 25-year career with Allstate. Before this role, Dugenske was Group Managing Director and Global Head of Fixed Income at UBS Global Asset Management.
Aon Contemplates Putting its Outsourced Employee Benefits Business up for Sale
Insurance broker giant Aon Plc, a London-based company, is contemplating selling its division that other companies use to outsource the administration of employee benefits. The unit is valued at US$ 5 billion. In a stunning reversal, the divestiture would unravel Aon's US$ 4.9 billion acquisition of human resources services provider Hewitt Associates Inc. in 2010. Aon has tapped Morgan Stanley to assist on the sales process.