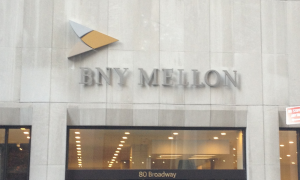 U.K. Local Pensions Partnership Hires BNY Mellon for Custodial Global Equity Mandate
Posted on 12/19/2016
---
The £10 billion U.K.-based Local Pensions Partnership Ltd. hired Bank of New York Mellon as the first custodian of the partnership's £5 billion global equity pool. The Local Pensions Partnership is an asset & liability management partnership between the London Pensions Fund Authority and Lancashire County Pension Fund. 60% of the equity pool is managed by three asset managers: MFS Investment Management, Rotterdam, Netherlands-based Robeco Group and Australia-based Magellan Financial Group. The remaining 40% amount is managed internally.
More Details
The LPP I Global Equities Fund is a sub-fund of the LPP I Asset Pooling Authorised Contractual Scheme (ACS) managed by Local Pensions Partnership Investments Limited. This fund vehicle invests across global equity markets in a benchmark agnostic manner. Investment is through a combination of direct investments made by the ACS Manager and by one or more delegated sub-advisors and other collective investment schemes. The fund's objective is to outperform the MSCI All Country World Index in GBP NDR over full market cycles.
Keywords: Bank of New York Mellon Corporation.