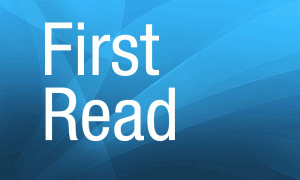 SWFI First Read, December 19, 2016
Posted on 12/19/2016
---
Former Och-Ziff Executive Gets Fresh Start at AMG
Hugh Cutler was named the Global Head of Distribution for Affiliated Managers Group (AMG). He replaces Andrew Dyson who exited AMG to become Chief Executive Officer of Quantitative Management Associates. Cutler will officially join AMG in March 1, 2017 and be based in London. Cutler was a Managing Director at Och-Ziff Capital Management Group.
Swiss National Bank Augments Currency Reserve Positions
The Swiss National Bank (SNB) revealed that its Bank Council had approved moving 4.6 billion CHF (US$ 4.49 billion) to 2016 currency reserve provisions. The SNB in a statement said that, "the annual allocation will continue to be determined on the basis of double the average nominal economic growth rate over the previous five years. However, a minimum annual allocation of 8 percent of the provisions will now also apply."
Qatar Banks Contemplate Possible Merger
More Gulf banks are looking to merge in order to save on costs and create synergies. Masraf Al Rayan, the International Bank of Qatar and Barwa Bank have initiated discussions regarding a potential merger. Masraf Al Rayan and Barwa Bank are Islamic finance institutions. Qatar Holding, a sovereign wealth enterprise (SWE) of the Qatar Investment Authority, is the largest shareholder in Masraf Al Rayan.
KWAP Acquires Menara AIA Cap Square
Kumpulan Wang Persaraan (KWAP) purchased the 41-storey Menara AIA Cap Square from Germany's Union Investment Real Estate GmbH. Menara AIA Cap Square is located in Kuala Lumpur. JLL Malaysia, part of Jones Lang LaSalle (JLL), was the financial advisor for Union Investment Real Estate GmbH.
BVK and Universal-Investment Acquire Irish Retail Property
Bayerische Versorgungskammer (BVK) and Universal-Investment are investing in the Liffey Valley Shopping Centre, an Irish retail shopping center, and adjacent development land. BVK is believed to have paid more than €630 million for the property. The sellers are an investor group comprised of HSBC Alternative Investments (HAIL), Grosvenor and Hines. The real estate purchase was made through the BVK- Universal-Investment platform. Hines will continue to manage the Liffey Valley Shopping Centre after the transaction closes. Liffey Valley Shopping Centre is located in west Dublin.
Ontario Government Proposes Exempting U.S. Government Securities from Quant Diversification Limit
The Ontario government has proposed an amendment to the Regulation to the Pension Benefits Act (Ontario) that would change the quantitative investment limit contained in Schedule III to the Pension Benefits Standards Regulations, 1985 (Canada) (Schedule III) that is incorporated into Ontario pension legislation. The provincial government proposes exempting U.S. government securities from the 10% quantitative diversification limit under pension law.
PensionDanmark Forms Domestic Student Housing Joint Venture
PensionDanmark embarked on its inaugural direct student housing investment by forming a joint venture with Boligfonden DTU, an independent company attached to the Technical University of Denmark (DTU). PensionDanmark is investing in constructing and leasing affordable halls of residence accommodation for DTU. In the next two to four years, PensionDanmark expects to invest mroe than 1 billion DKK in the student housing joint venture.
Danica Pension to Sell 50% Stake in Central Copenhagen Office to ATP
Denmark's ATP and Danica Pension, a subsidiary of Danske Bank and Denmark's second-largest commercial pensions provider, has teamed up to co-own an office building in central Copenhagen. Danica agreed to sell 50% of the property to ATP once completed. The finished office is estimated to be worth 3 billion DKK after its completion. Danica also plans to develop the plot of land where the city's post services building stands. Danica acquired the entire property from PostNord in March 2015 for 925 million DKK.
AFIAA Foundation for International Real Estate Investment Buys Chelsea Property in NYC
Zurich-based AFIAA Foundation for International Real Estate Investment, a pension fund manager, spent US$ 150 million for a property on 119-125 West 25th Street in Chelsea, Manhattan. The seller is Normandy Real Estate Partners. The 138,000 square foot building is leased to Peloton Interactive.