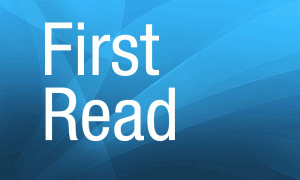 SWFI First Read, January 20, 2017
Posted on 01/20/2017
---
Trump to Inherit Nearly $20 Trillion in Public Debt
U.S. public debt outstanding at the end of Barack Obama's term has ended at US$ 19,961,467,137,973.64, according to the U.S. Treasury. The amount is just shy of US$ 20 trillion. When Obama won election in 2009, the U.S. public debt outstanding stood at US$ 10,626,877,048,913.08.
Dallas CFO Issues Warning on Dallas Police and Fire Pension Fund
Elizabeth Reich, the chief financial officer of the city of Dallas, issued a warning to city council members. The warning is regarding the troubled Dallas Police and Fire Pension Fund. She projected the fund could run out of cash in five to seven years – not the 10 years as initially projected.
Vostok Emerging Finance Leads Investment Round in Turkish Fintech Startup Iyzico
Istanbul-based Iyzico, a financial technology startup focused on payments, raised US$ 13 million in a Series C round. Leading the round was Vostok Emerging Finance. Other investors in the round were the International Finance Corporation (IFC) and 212. Vostok Emerging Finance kicked in US$ 9 million in the round. 212 is a Turkish venture capital firm.
Brazilian Supreme Court Judge Overseeing Brazilian Corruption Cases Dies in Plane Crash
Brazilian Supreme Court judge Teori Albino Zavascki died in an airplane crash roughly 160 miles south of Rio de Janeiro. The plane crashed into the sea in heavy rain. Zavascki was overseeing the infamous "Operation Car Wash" case, a massive corruption investigation involving Brazilian politicians and Petrobras. In addition, Zavascki had been investigating executives from Odebrecht.
BVK Allocates to Volatility Risk Premium Fund
Bayerische Versorgungskammer (BVK) is investing in a volatility risk premium fund called RP Vega Fund. The fund is managed by Germany-based RP Crest GmbH.
UBS Real Estate Wins Boustead Development Mandate
The Boustead Development Partnership awarded a mandate worth 250 million SGD (US$ 170 million) to UBS Global Asset Management's real estate and private markets' team. The mandate is to oversee the development and fixing of new industrial facilities in Singapore. Boustead Development Partnership is a joint venture between the Abu Dhabi Investment Council (ADIC) and developer Boustead Projects. UBS Global Asset Management is part of UBS Group AG.
San Mateo County Employees' Retirement Association Narrows Search on Opportunistic Credit Mandate
San Mateo County Employees' Retirement Association, based in Redwood City, California, narrowed its search for an opportunistic strategic credit strategy. The search has been narrowed to six to seven external fund managers. The investment consultant conducting the search is Verus. The managers making the top round include Pacific Investment Management Company (PIMCO), Brandywine Global Investment Management, Loomis Sayles & Co., Oak Hill Advisors, Oaktree Capital Management, and Wellington Management Company.
Former Visium Portfolio Manager Found Guilty on All Three Counts
Stefan Lumiere, a former Portfolio Manager at hedge fund Visium Asset Management, was convicted of U.S. federal securities fraud. The counts were linked to inflating the prices of bonds in Visium's credit fund, masking losses from investors. The jury, which deliberated for just over 90 minutes, found Lumiere guilty on all three counts. Prosecutors argued that Lumiere had solicited sham quotes from brokers to justify inflated valuations on distressed debt holdings. In fact, Jason Thorell, a junior trader at the hedge fund informed voters he was asked to seek out "fake quotes" from brokers. Thorell had become a confidential informant for authorities. Sanjay Valvani, a portfolio manager at Visium, committed suicide in 2016, when he was indicted of insider trading.
Mirova Core Infrastructure Fund Acquires Majority Stake in French Car Parking Garage Portfolio
The Mirova Core Infrastructure Fund acquired an 85% stake in a French parking concession vehicle from Urbis Park SA (formerly known as Parcs GFR). Urbis Park is owned by Foncière des Régions, at 59.5% ownership and Predica, at 40.5% ownership. The four parking concessions are in Bordeaux, Marseille, Asnières, and Versailles. Mirova is a unit of Natixis Asset Management.
Keywords: San Mateo County Employees Retirement Association.