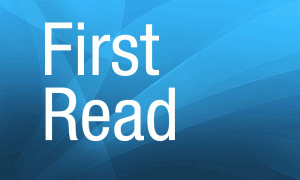 SWFI First Read, January 31, 2017
Posted on 01/30/2017
---
Kuwait FinMin Expects $25.85 Billion Budget Deficit for New Fiscal Year
Kuwait Finance Minister Anas al-Saleh announced the budget deficit for the new fiscal year, beginning April 1, 2017, to be 7.9 billion KWD (US$ 25.85 billion). The minister's forecast was built on an assumption of a US$ 45 oil barrel price and after a 10% contribution of oil revenue to the country's sovereign fund.
Carlyle Hires Former KKR Credit Executive Craig Farr
The Carlyle Group hired Craig J. Farr as a senior advisor consultant within the firm's global credit group. Previously, Farr was Global Head of Capital Markets and Credit at KKR. Farr also had a long stint at Citigroup before his role at KKR. Farr's job entails helping Carlyle in developing new initiatives along the company's credit business.
Malaysian KWSP Seeks to Sell Canberra Office Tower
Malaysia's Employees Provident Fund (EPF), also known as KWSP, is offloading an office tower, 50 Marcus Clarke Street, in Canberra, Australia. The office property is leased to the Australia federal government on a long-term lease and is expected to fetch around A$ 300 million. KWSP owns 80% of the office tower, which they acquired jointly in 2012 with CIMB TrustCapital for roughly A$ 226 million.
bcIMC Poised to Invest in Hayfin Capital Management
British Columbia Investment Management Corporation (bcIMC) is poised to invest an approximate £215 million stake in Hayfin Capital Management, a U.K.-based lender.
Keywords: Malaysia Employees Provident Fund, KWSP.