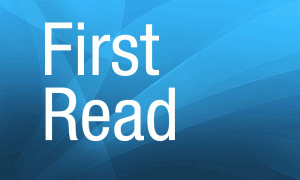 SWFI First Read, February 9, 2017
Posted on 02/09/2017
---
Franklin Resources Brings on AlphaParity
Franklin Resources, Inc., which operates as Franklin Templeton Investments, announced that the team from New York-based AlphaParity LLC, a risk premia investment firm, will join its Franklin Templeton Solutions platform. Founded in 2012 by Steve Gross and Joshua Smith, AlphaParity oversees roughly US$ 500 million as of December 31, 2016, in custom portfolio solutions for pension funds, foundations, family offices and alternative asset managers. However, Steve Gross, a former portfolio manager at Tudor Investment Corporation, is the principal owner of AlphaParity before the deal. AlphaParity serves as a sub-advisor to the Blackstone Alternative Multi-Manager Fund. AlphaParity had approximately US$ 61 million in assets under management as of February 1, 2014.
AlphaParity was advised by Citi and Lax Law LLP and Franklin Templeton Investments was advised by Weil, Gotshal & Manges LLP.
The Gambia Explores Sovereign Fund Formation
The Gambia, a small country in West Africa, may have a sovereign wealth fund. The Gambian government is looking into forming a sovereign fund that could be funded by revenue from minerals, royalties and state-owned company dividends. The Hermes-Sojitz International Investment Fund, an investment fund owned by European and Asian shareholders, seeks to work with the potential sovereign fund.
GIC Eyes Telxius
Spanish telecommunications company Telefonica is in discussions with KKR, CVC, Ardian, and Singapore's GIC Private Limited regarding the sale of a 49% ownership stake in its subsidiary Telxius. HSBC is managing the sales process.
PIF Hires Cyrille Urfer to Lead Bond and Equity Investments
The Wall Street Journal reported that Cyrille Urfer was hired by Saudi Arabia's Public Investment Fund (PIF) to lead bond and stock investments. From March 2012 to December 2016, he was Chief Investment Officer, Head of Asset Allocation, at Swiss bank Gonet & Cie SA. Urfer was Chief Investment Officer for the Equities and Fixed Income Department at the Abu Dhabi Investment Council (ADIC).