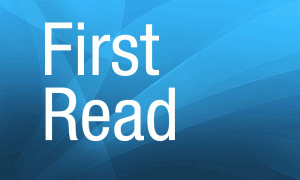 SWFI First Read, April 11, 2017
Posted on 04/11/2017
---
J.P. Morgan Asset Management to Acquire Beacon Rail Leasing
J.P. Morgan Asset Management has agreed to buy Beacon Rail Leasing, a U.K. rolling stock leasing company, from London-based Pamplona Capital Management (through Pamplona Capital Partners III), for £855 million. Pamplona Capital Management started a bidding process for the asset in November 2016. The private equity firm refinanced €500 million of Beacon Rail Leasing's debt before the sale.
Pamplona Capital Management acquired Beacon Rail Leasing from BTMU Capital Corporation, a subsidiary of Mitsubishi UFJ Financial Group, in 2014 for roughly £364 million. Beacon Rail Leasing was formed in 2008, soon after quickly buying the European assets of HSBC Rail (UK) in 2009.
Malaysia Venture Capital Management Berhad to Launch Two Funds in 2017
Malaysia Venture Capital Management Berhad (MAVCAP), which has backing from the Malaysian government, is launching two funds in 2017, the Asean Growth Fund (Meranti Fund) and Global Islamic Economy Fund.
First Super Suspends New Private Equity Investments Over Current Review
First Super, an Australian superannuation fund, has suspended any new private equity investments. First Super has a 100 million AUD private equity program. The reason for the suspension is that First Super is conducting a review amid the possibility that some portfolio companies were involved in unsatisfactory labor practices.
Harvard University Markets Australian Property, Mired in Controversy Over Digging up Aboriginal Graves
Harvard Management Company (HMC), the investment arm of Harvard University, is selling the Newmarket Station property in Australia. This is after an Australian subsidiary of HMC, Rosella Sub TC Pty Ltd, was found illegally removing native vegetation without a permit and digging up Aboriginal graves. After an investigation, NSW Government's Office of Environment and Heritage determined six burial mounds had been plowed up with skull fragments of Aboriginals appearing. HMC was working on a irrigated cotton farm in Australia.