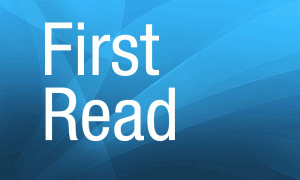 SWFI First Read, May 4, 2017
Posted on 05/04/2017
---
Tasplan Awards Mandate to IFM Investors
Tasplan is a superannuation fund based in Hobart, Tasmania. Tasplan awarded a A$ 670 million mandate for IFM Investors to run an actively managed Australian core equities strategy. This coincides with the RBF Tasmanian Accumulation Scheme transferring assets to Tasplan from April 2017.
Alaska Permanent Fund Approaches $60 Billion
The Alaska Permanent Fund's value reached US$ 57.8 billion at March 31, 2017.
Investcorp Promotes Gabriel Aractingi
Investcorp promoted Gabriel Aractingi to lead its business in Saudi Arabia. Aractingi will focus on Riyadh and the Eastern Province, while Yasser Bajsair, Investcorp managing director in Saudi Arabia, who will continue to focus on the Western Province. Aractingi joined Investcorp in 2016 as a managing director, having worked previously with Morgan Stanley as CEO of its Saudi Arabia business and before that as Head of Private Wealth Management, MENA. Aractingi also worked at Swiss private bank Lombard Odier as head of middle east and special clients.
Puerto Rico Declares a Type of Bankruptcy
Top government officials in Puerto Rico have placed the territory's debt mess into U.S. federal bankruptcy court. Puerto Rico Governor Ricardo Rossello requested in a letter that the federally appointed oversight board trigger Title III of the Puerto Rico Oversight, Management, and Economic Stability Act (PROMESA). Puerto Rico is not a U.S. state. Since 2006, Puerto Rico has been in a recession, trying to get assistance from the U.S. government. Puerto Rico has been trying to restructure its enormous pile of debt, approximately US$ 70 billion.