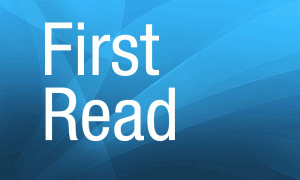 SWFI First Read, May 8, 2017
Posted on 05/08/2017
---
Harvard Management Company Seeks to Sell Major Private Market Interests, Over US$ 2.5 Billion
Harvard Management Company (HMC) is seeking to sell an excess of US$ 2.5 billion worth of fund interests in private equity, real estate and venture capital. US$1 billion is in private equity and venture capital interests with the rest in real estate fund interests. Cogent Partners is managing the sales process.
Badr Al-Olama to Lead Mubadala's Aerospace Business
Badr Al-Olama has been promoted to lead Mubadala's aerospace business. Under Al-Olama, Strata formed new partnerships with firms such as Boeing and Airbus. Taking his spot as CEO of Strata is Ismail Abdulla.
Fidelity International Hires Sonja Laud
Fidelity International hired Sonja Laud as its new head of equity. This is a new role. She will report to Paras Anand, Chief Investment Officer of Equities, Europe at Fidelity International.
Previously, Laud worked at Baring Asset Management overseeing multi-asset portfolios.
HESTA Gets a New CIO
HESTA named Sonya Sawtell-Rickson as its new chief investment officer. Previously, she worked at the QIC as an investment director in the organization's global multi-asset team.
TPG and OTPP Make Bold Bid for Fairfaix Media, May Fall Short
On May 5, 2017, Fairfax Media Limited received an unsolicited bid from an investor group that is made up of TPG Group and the Ontario Teachers' Pension Plan (OTPP). The investor group seeks to acquire Fairfax Media in a mix of cash and scrip consideration in a newly listed vehicle. Fairfax Media owns a number of publishing properties such as The Age, Australian Financial Review and the Sydney Morning Herald. The investor group is offering A$ 0.95 per share in cash to buy Domain, Australian Metro Media, Events and Digital Ventures (excluding Stan). Furthermore, the existing Fairfax shareholders would retain 100% of Australian Community Media, New Zealand Publishing, and shareholdings in Macquarie Media Limited and Stan, through a distribution to them of scrip in a listed vehicle containing those businesses and the existing Fairfax net indebtedness. Fairfax Media is being advised by Macquarie Capital and Herbert Smith Freehills.
Future Fund to Get More Time Before Withdrawals
Australia's Federal Treasurer Scott Morrison plans to extend the date in which the Future Fund could face withdrawals from July 1, 2020 to at least 2026. This move gives the wealth fund more to accumulate assets.
Keywords: Mubadala Investment Company.