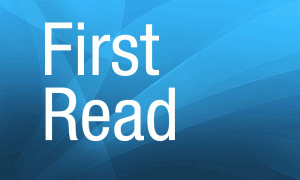 SWFI First Read, June 16, 2017
Posted on 06/16/2017
---
ADIA Expresses Interest in Cube Highways and Infrastructure
The Abu Dhabi Investment Authority (ADIA) has expressed some interest in possibly investing US$ 200 million in Cube Highways and Infrastructure Pte Ltd, an Indian toll roads platform. Cube Highways and Infrastructure was formed by the International Finance Corporation (IFC) and I Squared Capital. Cube Highways and Infrastructure owns, manages and operates four toll road projects in India, including toll roads through: Jaipur-Mahua Tollway Private Ltd, Mahua Bharatpur Expressways Ltd, Western UP Tollway Ltd and Andhra Pradesh Expressways Ltd.
Temasek Fund Participates in HRnetGroup IPO
SeaTown Master Fund, a fund managed by SeaTown Holdings (owned by Temasek Holdings), is investing in 3,000,000 shares in the initial public offering (IPO) of HRnetGroup Limied, Singapore's largest recruitment firm. HRnetGroup is going public on the Singapore Exchange. The offering price is 0.90 SGD per share.
Deutsche Bank AG, Singapore Branch is the sole issue manager to the offering.
The financial advisors for the IPO are Credit Suisse (Singapore) Limited, Deutsche Bank AG – Singapore Branch, DBS Bank Ltd. and Nomura Singapore Limited.
ADIA Anchors Eris Lifesciences
The Abu Dhabi Investment Authority (ADIA) was an anchor investor in Eris Lifesciences Ltd. ADIA bought about 1.17 million shares at Rs 603 per share. Axis Capital, Citibank and Credit Suisse are the financial advisers for the IPO.
QIA Eyes London's Grosvenor House Hotel
The Qatar Investment Authority (QIA) is in talks of buying London's Grosvenor House Hotel from Sahara Grosvenor House Hospitality for an estimated price tag of £600 million. Sahara Grosvenor House Hospitality is a subsidiary of Sahara, which was placed into administration. Sahara had bought Grosvenor House in 2010 for £470 million.
SingPost's Interest in GD Express Carrier Bhd is Revealed Following New Shares
Temasek Holdings does not have any direct interest in the voting shares of GD Express Carrier Bhd (GDEX). Temasek does have deemed interest from 156,387,769 Shares (11.22%) to 625,551,076 Shares (11.22%) as a result of the issuance of 469,163,307 new Shares to Singapore Post Limited pursuant to the bonus issue of three bonus shares for every one existing share held in GDEX. The filing of Temasek's deemed interest arises from the deemed interest of Singapore Telecommunications Limited (SingTel) through SingTel's associated company, SingPost. Temasek has a more than 50% interest in SingTel.
Ascendas-Singbridge Form Indian Logistics Joint Venture with Firstspace Realty
Singapore-based Ascendas-Singbridge, which is jointly owned by Temasek Holdings and JTC Corporation, inked a joint venture with Firstspace Realty to develop logistics and industrial facilities across India. The joint venture will be investing around US$ 500 million to US$ 600 million to construct the facilities over the next few years.
Temasek Poles for Netafim
Temasek Holdings is bidding for a controlling stake in Israeli irrigation firm Netafim. Private equity firm Permira is selling its 61.3% stake in Netafim. In March 2017, Netafim hired Goldman Sachs to deal with the sales process. Centerview Partners and Bank of America were also hired to advise on the deal.