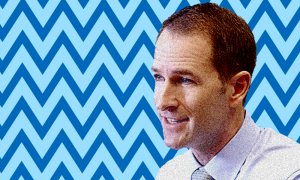 Deep Dive with Michael Turner of Oxford Properties
Posted on 07/18/2018
---
Michael Maduell, President of SWFI, conducted a deep dive interview with Michael Turner, President of Oxford Properties.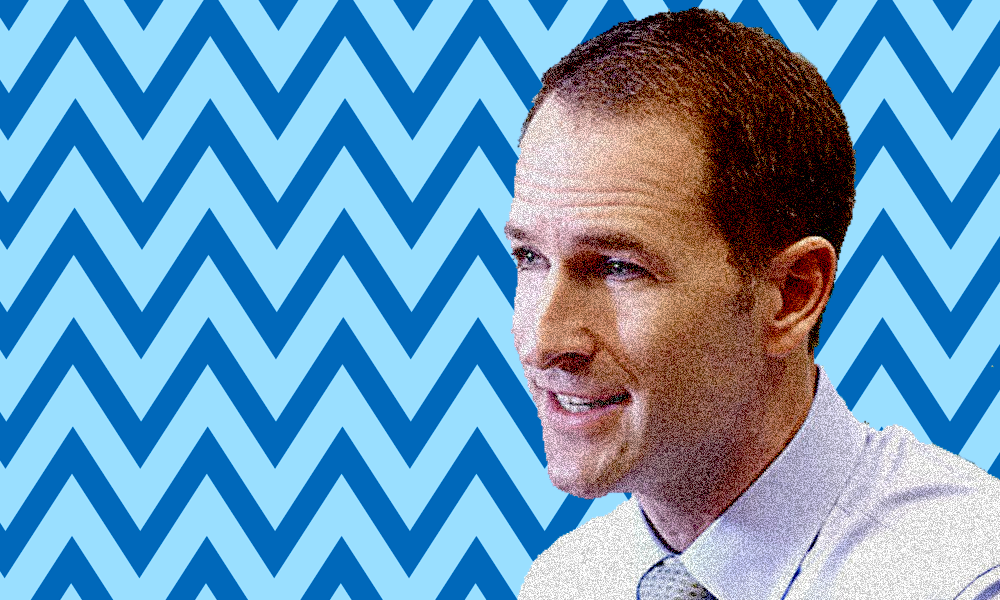 ---
MICHAEL MADUELL: Oxford Properties has grown immensely since 2010 – from a C$ 16.9 billion business that invested almost exclusively at home, to a C$ 50 billion business today, with nearly half of your portfolio in the United States and Europe, and an average annual return on investment over the past decade of 10.2%. You put yourself on the map in some of the world's premier real estate markets – London, New York, and Washington D.C. By going big, and landing it big on standout projects like Leadenhall and Hudson Yards, you've made a reputation for yourself.
Now in your first year as President, interest rates are creeping up, and OMERS isn't expected to clear its funding gap till 2025; the pressure is on. What kinds of markets and properties are you looking at to help preserve and grow what you've built so far?
MICHAEL TURNER: Oxford Properties is one business with four parts. First, we have a platform of high-quality assets in global gateway cities. Second, we deliver great experiences to our customers. Third, we add value through leasing, management, and development; and fourth, we attract investment partners through our asset management platform.
Markets are going to go through cycles like always, and we have tools in our toolbox to address these changes. We cannot do the same things and expect the same results. So, as interest rates start to creep, we are adjusting.
We just opened a Singapore office as a beachhead into the Asia-Pacific region and landed our first development opportunity in Sydney. We expect to invest more capital into this part of the world going forward.
We have a greater emphasis on what we call sheds and beds, logistics and multi-family rentals, and will significantly increase our global investment and development activities in these businesses.
Again, we have a broad range of tools in our toolbox. We can directly invest, asset manage, develop, and we also have a credit business. These four to five tools help us generate alpha.
MADUELL: Can you elaborate more on the credit business?
TURNER: OMERS is a large investor in private credits. Private real estate credits are managed through Oxford, where our team identifies and structures private credit opportunities, taking advantage of our deep on-the-ground knowledge and market expertise. Oxford's credit business has quietly done some very impressive transactions that have been great for our business.
MADUELL: Earlier, you mentioned third-party platforms. For example, we see other asset owners such as the QIC managing third-party assets.
TURNER: This is part of the foundation of the Oxford business model and has been for decades. We manage C$ 20 billion in capital from other institutions through a range of partnership ventures. We have real skin in the game and are completely aligned with our partners, which gives them a high degree of trust in us. As we expand our balance sheet, we will find more opportunities alongside a handful of global partners.
MADUELL: Both you and your predecessor have talked about identifying cities that have "the fundamentals"? What are they? What cities in today's market come to mind when you think of these qualities?
TURNER: We don't plan on significantly expanding our geographic focus, but rather to continue our current focus. We are in global gateway cities because they attract capital and talent, and we believe they will continue to grow. These markets are also transparent, have rule of law, and sanctity of contracts. We operate in places like Berlin, Sydney, Boston, and Vancouver, as well as traditional financial markets like New York and London.
MADUELL: Adoption of technologies like artificial intelligence and big data analytics are already fundamentally changing the investment world. Can you talk a little bit about how these changes are affecting the real estate sector and construction industry specifically as we start to see more "smart cities" being developed?
TURNER: We have meaningfully invested in the underlying technology at our properties. We have invested heavily in our smart and fiber strategy. All of our office buildings and shopping centers are connected with a base network and deliver connectivity to our customers that is second to none. We are able to make adjustments to how we run buildings and manage space through analysis enabled by the data these systems can generate. We can experiment in real time.
We are also seeing new platforms in construction tech that are making a material difference. We use a product called Honest Buildings that is changing the landscape and we like the platform so much we invested equity in the underlying business as well. The platform will transform how owners operate their own projects.
MADUELL: We're also starting to see how changing consumer preferences and ideas about health are transforming what we think of as livable spaces in the modern era and how these have led to the development of more wellness lifestyle communities in both urban and rural areas. According to a new report from the Global Wellness Institute, the wellness lifestyle real estate market in North America alone is worth US$ 52.5 billion and is growing 6.4% annually, while the worldwide industry was US$ 135 billion in 2017 and is expected to grow to US$ 180 billion in 2022. Are these types of communities going to become the next big development in real estate?
TURNER: Health and wellness are important to all aspects of real estate. We are seeing an increasing amount of leisurewear in malls, and changes in the types of food at restaurants at these malls.
When it comes to office space – sitting is the new smoking. Our customers expect their office life to support their health and to help them connect with other people.
Health and wellness is a key lens through which we see our business today and in the future. The trend is not going away and we are incorporating the philosophy into the thought process of every project.
MADUELL: What's special about the investment team you've built at Oxford? What kind of values do they bring to the table, and how do they reflect in Oxford's culture of diversity?
TURNER: We are constructing a young and dynamic talent pool across all aspects of our business.
With our growth trajectory, we are able to attract and retain an incredibly talented and diverse team. People want to be at a company that combines growth capital, energy and ambition. Our team values what they learn from colleagues from across the business and across the world.
As a business, we are very focused on serving our customers, and that starts with a focus on our team and on taking a progressive approach to our business. We don't assume that what we did yesterday is what we should do tomorrow, so we expect our team to identify new opportunities, to experiment, and to take ownership of ideas.
MADUELL: In 2012, you launched a customer engagement program in order to get them more involved in your sustainability initiatives, which by a number of measures have been remarkably successful in terms of energy efficiency and waste diversion. What's the easiest way offices can go green and reduce their carbon impact in a meaningful way that businesses might not know about?
TURNER: In 2008 Oxford launched a sustainability program based on setting specific targets and communicating them publicly. What gets measured gets managed, so a scorecard approach has been highly effective for our business.
Our sustainability program initially focused on things we could control as owner and manager. We invested in more efficient equipment, installed real-time sub-meters to better manage base building systems and continually looked for ways to improve our management practices.
We then shared real-time energy usage with our customers through digital screens and gave easy energy saving tips to encourage everyone to be a part of reducing energy. Our properties have "green teams" where building management and customers work together to find new and innovative ways to improve sustainability practices.
We find that a true partnership between owner and customer is the best way to drive results. Give customers a way to be involved and supported.
MADUELL: You and your predecessor, Blake Hutcheson, worked alongside each other at Oxford through a number of pivotal moments over the years. How does it feel now that you've stepped into his shoes? What separates you two in terms of leadership style?
TURNER: I have a huge amount of respect for Blake, and he has always been a great partner and mentor to me. In his eight years leading the Oxford team he made business and people decisions that we will benefit from for years to come.
Leadership is very personal, and one can only walk in his or her own shoes. So I can only be me.
My leadership style is open and transparent. I am action oriented, results driven, and forward looking. Our team can count on me to challenge them and support them, to expect a lot, and to give a lot in return. It is a great time for our business, and we will have a lot of fun while doing extraordinary things together.
---
This interview was conducted over the phone on July 6, 2018, and has been edited for clarity.