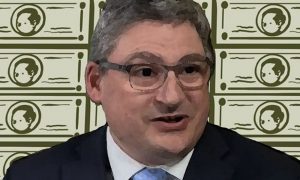 Future Fund Generates 9.3 Percent Annual Return
Posted on 08/29/2018
---
Australia's Future Fund generated a 9.3% return for its fiscal year. The Future Fund now has A$ 145.837 billion in assets. The Future Fund Board of Guardians oversees five public asset funds totaling around A$ 175 billion.
Peter Costello AC, Chair of the Future Fund Board of Guardians, said in a press release, "The Future Fund exists to strengthen the government's long-term financial position. It continues to achieve this with a 10 year return of 8.7% pa, exceeding its benchmark of 6.6% pa and adding 6.6% pa over and above inflation. From the original seed capital $60.5bn the Future Fund has earned $85bn. The Fund now stands at $146bn."
At June 30, 2018, the Future Fund had 15.4% of its assets pivoted toward alternative assets.