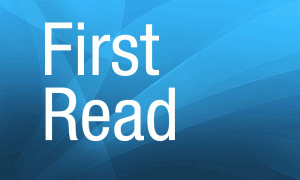 SWFI First Read, October 9, 2018
Posted on 10/09/2018
---
Russian-Chinese Investment Fund Backed UFC Russia
Earlier in 2018, the Russian-Chinese Investment Fund invested in UFC Russia for the development of the sport in Russia and the promotion of Russian athletes abroad.
BVK Awards Large Austrian Mandate to Signa Financial
Bayerische Versorgungskammer (BVK) allocated up to €1 billion in capital toward developing a portfolio of residential and commercial property in Austria. Local developer Signa Financial won the €1 billion mandate. BVK, through Universal-Investment, formed a fund to initially buy four residential projects around Vienna from Signa's development portfolio.
CDPQ Invests in FNZ
Caisse de Depot et Placement du Quebec (CDPQ) and Generation Investment Management LLP acquired FNZ, a U.K.-based platform-as-a-service provider, from H.I.G. Capital and General Atlantic. The transaction is valued at £1.65 billion. FNZ is responsible for over £330 billion in assets under administration held by around 5 million customers of some of the world's largest financial institutions, including Standard Aberdeen, Santander, Lloyds Bank, Vanguard, Generali, Barclays, Quilter, UOB, Aviva, Zurich, UBS, BNZ, Findex, and FNZC. In total, FNZ partners with over 60 financial institutions across the U.K., Europe, Australia, New Zealand and Southeast Asia. JP Morgan acted as financial adviser to H.I.G. Capital and General Atlantic.
RDIF and Philips Explores Healthcare Ventures
The Russian Direct Investment Fund (RDIF) and Koninklijke Philips N.V. (Philips), a technology company specializing in the manufacture of medical equipment and consumer goods, plan to jointly implement investment projects to develop the Russian healthcare sector. The parties intend to focus on modernization and supply of high-tech medical equipment to state hospitals and clinics in the Russian regions including joint participation in regional PPP projects in healthcare.