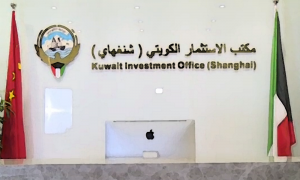 Kuwait Investment Authority Opens Second Office in China
Posted on 11/23/2018
---
The Kuwait Investment Authority (KIA) opened its second office in China, a sign of strengthening ties with the Asian giant. KIA opened its Beijing office in 2011. This second office is located in Shanghai. Kuwait's Minister of Finance and Chairman of the Board of Directors of KIA Dr Nayef Al-Hajraf was at the office's ceremonial opening in Shanghai.
KIA was granted a license to practice investment management on behalf of KIA.
Abdul Razzaq Al-Baeijan is the head of the Shanghai office at the KIA.
The KIA is an active investor in China and at times participates as a cornerstone investor in pre-IPO companies.