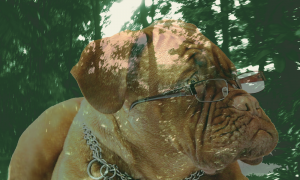 Taxpayer Bailed out GM Plans to Close 5 Plants
Posted on 11/26/2018
---
As car sales slow, General Motors (GM) issued plans to idle five factories in North America, creating anger on both sides of the border. Canada Prime Minister Justin Trudeau issued comments on his disappointment of the GM Oshawa closure, while U.S. President Donald Trump is sending officials to meet with GM executives. The five plants plan to halt production in 2019, which will result in layoffs of about 3,000 people in Canada and 3,300 people in the United States. In addition, GM plans to lower its salaried stuff number by 8,000 people.
At the end of December 2013, GM logged US$ 155.43 billion in revenue versus US$ 145.59 billion for the year of December 2017. GM CEO Mary T. Barra drew US$ 21.96 million in compensation for the year of 2017. She received a salary of US$ 2.1 million.
"We are taking this action now while the company and the economy are strong to keep ahead of changing market conditions," said GM CEO Barra in a conference call.
In reference to Barra, President Trump commented, "I spoke with her when I heard they were closing and I said, you know, this country has done a lot for General Motors. They better get back to Ohio and soon."
The plants affected are:
Lordstown, Ohio, USA, makes Chevrolet Cruze compact
Detroit-Hamtramck plant, USA, makes Chevrolet Volt, Buick LaCrosse, and Cadillac CT6
Oshawa, Ontario, Canada, makes Chevy Impala
Baltimore area, USA, Transmission plant
Warren, Michigan, USA, Transmission plant
GM was part of a group of automakers (Chrysler LLC and Ford Motor Company) that participated in the Troubled Asset Relief Program (TARP). On November 8, 2018, these automaker executives pleaded in front of U.S. Congress for taxpayer money. After congressional approval, the U.S. Department of Treasury spent US$ 80.7 billion bailing out the auto industry from December 2008 to December 2014, hitting taxpayers with a loss of US$ 10.2 billion.
| Company | Funds Invested – Billions USD | Sold For – Billions USD | Profit and Loss – Billions USD | Date Bailout Ended |
| --- | --- | --- | --- | --- |
| General Motors (GM) | 51 | 39.7 | -11.3 |  December 9, 2013 |
| General Motors Acceptance Corporation (GMAC) – rebranded as Ally Financial | 17.2 | 19.6 | 2.4 | December 18, 2014 |
| Chrysler LLC | 12.5 | 11.2 | -1.3 |  May 2011 |
| Total | 80.7 | 70.5 | -10.2 | |
Source: U.S. Department of Treasury
Some of the largest shareholders in GM include Vanguard Group, Capital World Investors, BlackRock, Harris Associates, and State Street Corporation. TIAA-CREF and Norway Government Pension Fund Global are also major asset owner investors in GM stock.
The End of the Chevy Volt
After the bailout and arriving in 2011, GM came up with the Chevrolet Volt, an electric car with a backup engine for long trips. Volt sales lagged behind the Toyota Prius, Hyundai Ioniq, and Honda Clarity, as of the second quarter of 2018. GM is now killing off the Chevy Volt. Barra still intends to build battery electric cars, but just not the Volt. GM benefits from having a federal tax credit, also known as a government subsidy, for electric vehicles.