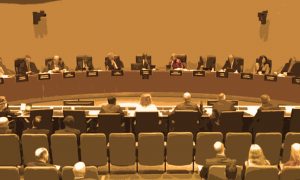 Most Western Public Institutional Investors Still Shun Listed Cannabis Companies
Posted on 01/17/2019
---
Western public funds are still cautious in moving capital into cannabis companies. For example, Sweden's national pension ethics committee, the AP Funds Ethics Council, has dissuaded national buffer funds (AP1, AP2, AP3, AP4) from investing in cannabis companies. The four funds have a combined €137 billion under management, and will accept the decision. AP4, speaking for all of the funds, clarified: "The companies Aurora Cannabis, Canopy Growth, and Aphria, have all confirmed that they sell cannabis for private use and the Ethics Council, therefore, considers that the companies can be linked to violations of the UN convention on narcotic drugs." Cannabis is listed as a narcotic drug in Sweden, and this designation comes with high-level, mandatory regulation. Medical and scientific experiments are permitted.
Cannabis equities have been stock market darlings over the past year, with Tilray (TLRY), for example, booming to over US$ 200 a share before settling down in the US$ 80 range. A number of hedge funds are top holders in Tilray including Farallon Capital Management LLC, a hedge fund founded by major Democratic political donor and activist Tom Steyer, and Anson Funds Management LP, which was founded by Moez Kassam, a Canadian-born money manager under the age of 40. Interestingly, as of September 30, 2018, the California Public Employees Retirement System (CalPERS) directly held 1,617 shares of Tilray stock, worth around US$ 134,000 – mostly likely in an indexed strategy.
Other product makers have seen spikes on news that they may lace their products with cannabis for public consumption. The trend toward legalization in the United States and Canada has many smoking openly in public for the first time. Canada Prime Minister Justin Trudeau announced his "new legalized framework" late in 2018. U.S. federal law, however, has not followed suit.
Keywords: California Public Employees Retirement System.