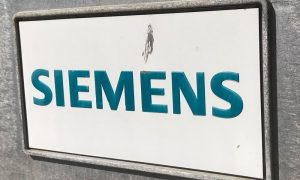 RDIF and Siemens to Invest in $4.5 Billion Ural Rail Project
Posted on 02/15/2019
---
Siemens Mobility is a division of the German conglomerate Siemens AG which produces railway equipment and trains. The Russian Direct Investment Fund (RDIF) and Siemens Mobility, representing the German Initiative for High Speed Transportation in Russia, together with the Economic Partnership Ural High-Speed Rail have agreed on a joint project to construct the Ural High-Speed Rail. The agreement was signed on the sidelines of the Munich Security Conference in February.
Infrastructure investments account for more than 40% of RDIF's portfolio.
The Ural High-Speed Rail project investment will exceed 300 billion rubles (US$ 4.5 billion). The funds will be used to construct a new double-track high-speed railway between the cities of Chelyabinsk and Yekaterinburg. The 220 kilometer long rail link would allow trains to travel at speeds of 300 kilometers per hour. Construction of the railway line will begin in 2021 with commissioning scheduled for 2025. The project will be implemented within the framework of a concession agreement and will also include the construction of related infrastructure. This will include four railway stations (Balandino and Koltsovo airports, Snezhinsk and Sysert), 10 intermediate stations and station complexes, four traction substations, a depot for high-speed rolling stock, and a control building for the rail link.