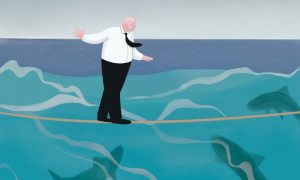 Survey Reveals Most Asset Owners Remain in Holding Pattern
Posted on 03/06/2019
---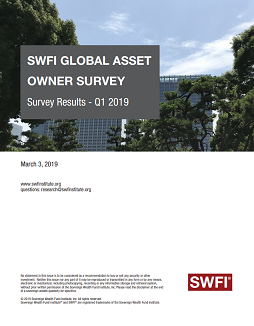 According to the quarterly SWFI Global Asset Owner Survey conducted in February 2019, sovereign funds, superannuation funds, endowments, and pensions continue to see "long U.S. technology equities" as the most crowded trade. This is despite big pools of money such as SoftBank's Vision Fund plowing billions into technology companies such as Uber Technologies and WeWork. Trade wars and protectionism remain the largest tail risk. The U.S. does have plenty of bargaining power, while Chinese banks and conglomerates remain under financial pressure. In December 2018, the U.S. trade deficit bumped to nearly 19%, displaying a trade imbalance of a decade-long high of US$ 621 billion for all of 2018. In addition, the U.S. trade gap with China on goods expanded to an all-time record of US$ 419.2 billion. Mostly noticeable in China and Europe, economic data has weakened in the fall of 2018. However, although respondents still perceive geopolitical risk as high, business cycle risk was voted the biggest potential risk to financial stability.
Mega asset owners such as Norway's Government Pension Fund Global (GPFG) were not immune to the tail-end 2018 downturn. Norway's SWF took a contrarian bet in listed equities at the year end of 2018. A large number of institutional investors also continue to overweight holdings in cash, waiting for more plucking opportunities. Many asset owners voted to maintain allocations in a variety of asset classes, a stark difference compared to the previous survey. Smart beta strategies continue to gain popularity consecutively from quarter to quarter, as well as private equity. Geographic sentiment also soured on Latin America including Brazil and Mexico, as well as Africa. There were very few overweight allocations to Brazil. There was more optimism in China and the rest of Asia, versus less optimism in Europe, including the United Kingdom. With regard to equities, asset owners continue to overweight consumer staples, as U.S. consumers are a key input for GDP growth versus centrally-planned economies.
In addition, with regard to asset owners, the buzz on blockchain is officially dead. The majority of respondents have no plans for blockchain, whether investing or utilizing the technology.
The quarterly survey targets sovereign funds, pensions, endowments, superannuation funds, foundations, government funds, and other asset owners.
According to Michael Maduell, president of SWFI, "Asset owners are in a holding pattern from the 2018 hangover. The larger sovereign funds and pensions are taking contrarian bets, while liability-driven asset owners are pulling back from risk."
More About the Global Asset Owner Survey
This is SWFI's seventh quarterly survey for asset owners. To participate in the next quarterly survey, CONTACT research@swfinstitute.org.