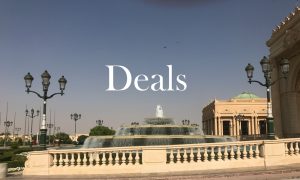 Temasek Takes Roughly a 30 Percent Stake in Haldor Topsoe
Posted on 03/12/2019
---
Singapore's Temasek Holdings signed a deal to purchase an approximate 30% stake in Denmark-based Haldor Topsoe A/S, an engineering firm that manufactures heterogeneous catalysts. The transaction values Haldor Topsoe at around US$ 1.5 billion. In addition, Temasek Holdings will subscribe to secondary shares issued by the Topsoe family, which currently owns 100% of the company through Haldor Topsoe Holding A/S.
In 2017, Haldor Topsoe generated revenue of around US$ 760 million. Founded in 1940, Haldor Topsoe's focus is in the fertilizer, chemical, petrochemical and energy industries.
Advisors
Haldor Topsoe Holding A/S was advised by SEB and Citi. Kromann Reumert was the legal advisor for Haldor Topsoe Holding.
The financial advisor for Temasek Holdings was Nomura, while Plesner was its legal advisor.