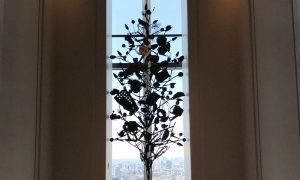 UBS Asset Management's 24th Annual Reserve Management Survey
Posted on 03/12/2019
---
This article is sponsored by UBS Asset Management.
In the survey and during on-site voting at UBS AM's annual Reserve Management Seminar, held in August, sophisticated investors shared their views on concerns about macro and economic issues and their plans for asset and currency allocation.
Key survey findings from UBS Asset Management's 24th Annual Reserve Management Survey:
More than half of the respondents say that their level of reserves increased over the last 12 months, signaling that the period of falling reserves which saw the drop in commodity prices in 2016, is now over.
The top three concerns this year all revolve around political developments, with the potential for trade wars ranking as the top concern. Not a single respondent cited worries about potential deflationary shocks. Fears of a hard landing in China have eased from previous surveys.
Changes in asset allocation:
FX reserve diversification is continuing with the majority of central banks pursuing increased allocations to non-government-bond assets.
Central banks continue to increase their holdings of corporate debt and mortgage- and asset-backed securities.
Infrastructure investments gained traction with 15% saying they increased their holdings last year and 10% saying they plan to increase infrastructure holdings in the coming year.
Central banks slightly reduced equity and emerging market debt holdings.
The biggest gainers when it comes to currency allocations by central banks last year were the Euro and the Renminbi, but the US dollar remains the default currency to invest new reserves.
VIEW REPORT
Disclaimer
By clicking on the link to view the report, you acknowledge you are an institutional investor or other accredited investor.