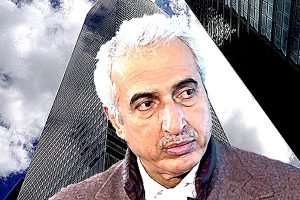 BlackRock Nominates Former Kuwait SWF Leader Bader M. Alsaad to Board of Directors
Posted on 03/15/2019
---
BlackRock, Inc. disclosed that Bader M. Alsaad, former Managing Director of the Kuwait Investment Authority (KIA), has been nominated to join its board of directors. Alsaad will be included as a nominee in BlackRock's 2019 Proxy Statement. If selected by shareholders, he will serve as a director starting on May 23, 2019. Alsaad was Managing Director of the KIA from December 2003 until April 2017.
"Over the course of his accomplished career, Bader has been a globally respected leader in the investment world as well as a key adviser to some of the world's leading corporations," said Laurence D. Fink, BlackRock Chairman and CEO in a press release.
Current BlackRock board member Sir Deryck Maughan, who has served since 2006, will not stand for re-election.