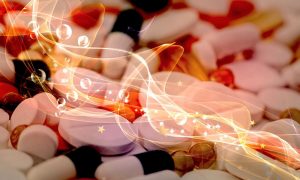 Biogen and Eisai Battered by Markets Over Alzheimer's Trial Fail
Posted on 03/23/2019
---
Cambridge, Massachusetts-based Biogen Inc. (BIIB) took a tumble of 28% in the morning of March 21st after it announced that it would cease its Phase 3 trials of Aducanumab. The therapy was intended to slow cognitive decline in patients with early onset Alzheimer's. Biogen continued falling on March 22, 2019. Biogen and its Japanese development partner Eisai Co., Ltd. (ESALY) shared that the decision was based on results from an analysis conducted by an independent committee. The analysis determined that the trials were not going to demonstrate that Aducanumab could slow cognitive impairment. Eisai also fell 28% on the day, though it staged a relatively modest recovery on March 22nd. Some large institutional holders of Biogen include APG Asset Management (manager of Stichting Pensioenfonds ABP), Norges Bank Investment Management (manager of Norway Government Pension Fund Global), and Swiss National Bank.
The last time a treatment for Alzheimer's made it to market was in 2003. Many other attempts have also failed before reaching the public. Yet, the market size is enormous. As many as 6 million Americans suffer from the ailment. The Japanese government estimates there will be roughly 7 million dementia sufferers in 2025 in Japan. Alzheimer's is the most common form of dementia. Aducanumab may chill investor interest in taking on the disease. A consequence of this failed attempt is that Wall Street may discount Alzheimer's related assets. Without an Alzheimer's drug, Biogen is left to find another way to diversify. Biogen's multiple sclerosis and spinal muscular atrophy businesses was not enough to justify the stock price. Geoffrey Porges of SVB Leerink was dour, "We cannot find any near term catalysts that would help the stock recover back above US$ 300." Aducanumab's disappointment will cost the company and do enormous damage to the amyloid hypothesis, which blames the brain-destroying protein beta amyloid for Alzheimer's disease. Aducanumab is a monoclonal antibody that reduces beta amyloid. Mizuho analyst Salim Syed poured more water on the fire with a note that read, "Aducanumab is dead, and we'd argue so is the beta-amyloid hypothesis." Researchers and drug companies alike will have to go back to the drawing board.
The larger pharmaceutical houses that include Eli Lilly, AstraZeneca Plc, Roche AG, Pfizer Inc, Merck and Co Inc, and Johnson and Johnson, exited Alzheimer drug trials over lack of effectiveness or due to safety concerns.
Keywords: Mizuho Financial Group.