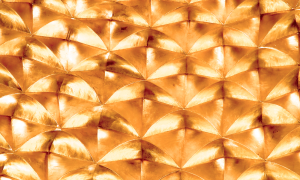 RDIF Eyes Gold Mining, Seeks More Investment in Kyrgyz Republic
Posted on 03/29/2019
---
On March 28, 2019, the Russian Direct Investment Fund (RDIF), unveiled a cooperation agreement with the Investment promotion and protection agency of the Kyrgyz Republic, as well as the Russian-Kyrgyz Development Fund. The agreement entails identifying investment projects and ensure their implementation to help strengthen bilateral economic ties and increase the volume of mutual investments between Russia and Kyrgyzstan. RDIF plans to invest 6 billion rubles (US$ 92.6 million) in projects in Kyrgyzstan, including gold mining. Since 2010, the Russian government has been keen on accumulating physical gold. Gold makes up half of Kyrgyzstan's exports. Middle East sovereign wealth funds have also expressed great interest in countries such as Uzbekistan, Kazakhstan, and Kyrgyzstan.
Erkin Asrandiev is Chairman of the Board of the Russian-Kyrgyz Development Fund (RKDF). The Russian-Kyrgyz Development Fund was established and operates in accordance with the Agreement between the Government of the Kyrgyz Republic and the Russian Federation "On the Russian-Kyrgyz Development Fund" of November 24, 2014.
Gold Mining
The Kumtor gold mine is an open-pit gold mining site in Issyk-Kul Region of Kyrgyzstan, which is owned by Canadian mining company Centerra Gold Inc.