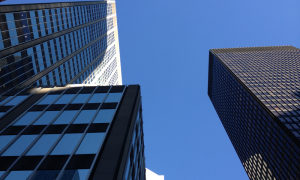 YieldStreet's Quest for Yield Buys Athena Art Finance Corporation
Posted on 04/10/2019
---
YieldStreet, Inc., an online wealth management platform offering alternative investments, acquired Athena Art Finance Corporation from The Carlyle Group and co-investors in a transaction valued at approximately US$ 170 million. Formed in 2015, Athena Art Finance provides art dealers, art galleries, and collectors access to tailored financing alternatives secured by fine art.
YieldStreet raised US$ 62 million in a Series B round. Soros Family Office uses Soros Fund Management LLC to manage some assets. Soros Fund Management participated in Series A and B rounds in YieldStreet, as well as provides warehouse financing for YieldStreet.
Advisors
Evercore served as the exclusive financial advisor to YieldStreet, and Sandler O'Neill served as the exclusive financial advisor to Athena on the transaction.