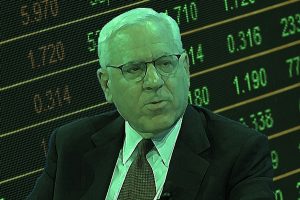 Carlyle Group and Schneider Electric Form AlphaStruxure
Posted on 04/12/2019
---
The Carlyle Group and Schneider Electric SE are expanding their partnership to tackle energy management infrastructure. The two companies formed AlphaStruxure to go after microgrid investments in the United States. Juan Macias, the former Senior Vice President of Energy Automation and Digital Energy Solutions at Schneider Electric, will lead AlphaStruxure as CEO.
The Carlyle Group is working on several infrastructure projects including the JFK Airport Terminal One Redevelopment, Munich Airport Joint Venture (Reach Airports) and Lone Star Ports Harbor Island Crude Export Terminal, which will use Schneider's technology-enabled products, solutions and services.
New York City's John F. Kennedy International Airport is under redevelopment. Of the US$ 13 billion going toward infrastructure investment at JFK airport, US$ 12 billion is coming from investors such as Ullico Inc. (through Ullico Infrastructure Fund), Carlyle Group (Carlyle Global Infrastructure Opportunity Fund), and JLC Infrastructure. JLC Infrastructure was formed in 2015 by Loop Capital and Magic Johnson Enterprises.